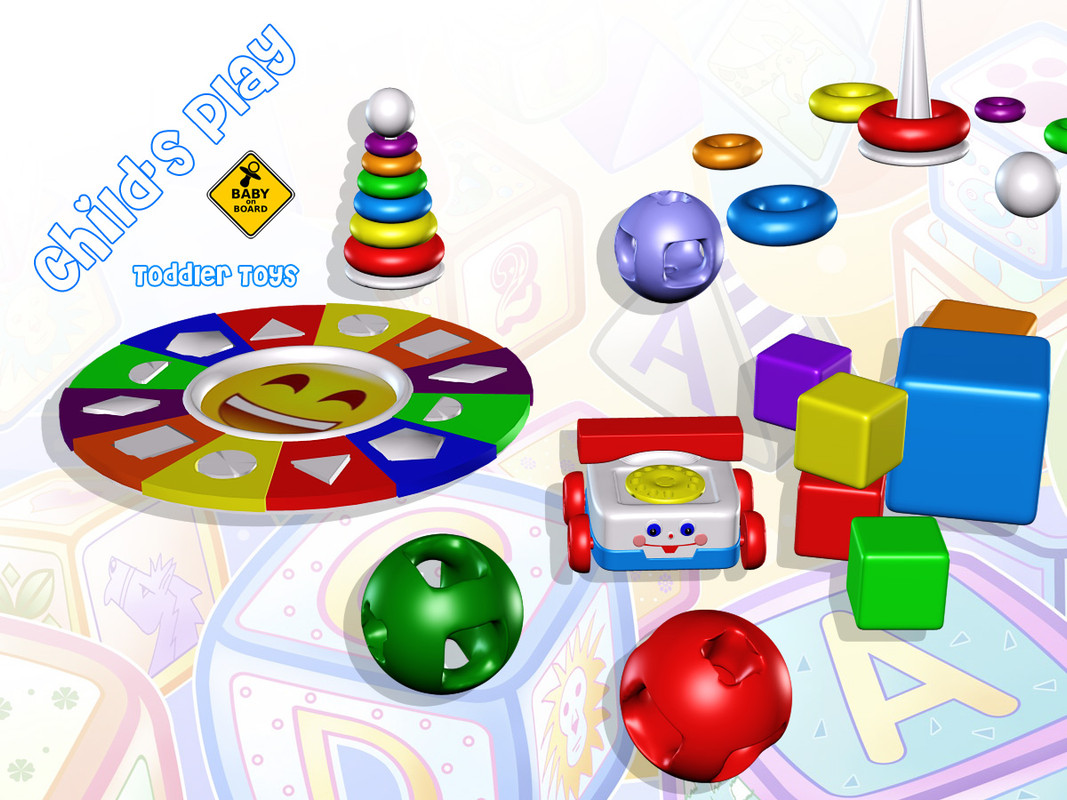 Child's Play [Toddler Toys]
Children at play is a pure joy to see. With all the "apps" out there targeting toddler's we have to remember good ol' fashioned hands on toys
are still the best for early development and in that spirit Darkworld Design presents Child's Play, a cute little pack of colorful toys
for toddlers.
Props:
Ring Stack
Blocks
Ball 1
Ball 2
Ball 3
Shapewheel
Happy Phone
"Played with" versions:
Shapewheel
Happy Phone
Ring Stack
These props will work well in Poser as well as DAZ Studio.
https://www.renderosity.com/mod/bcs/?ViewProduct=117922


You need to be a member to see this