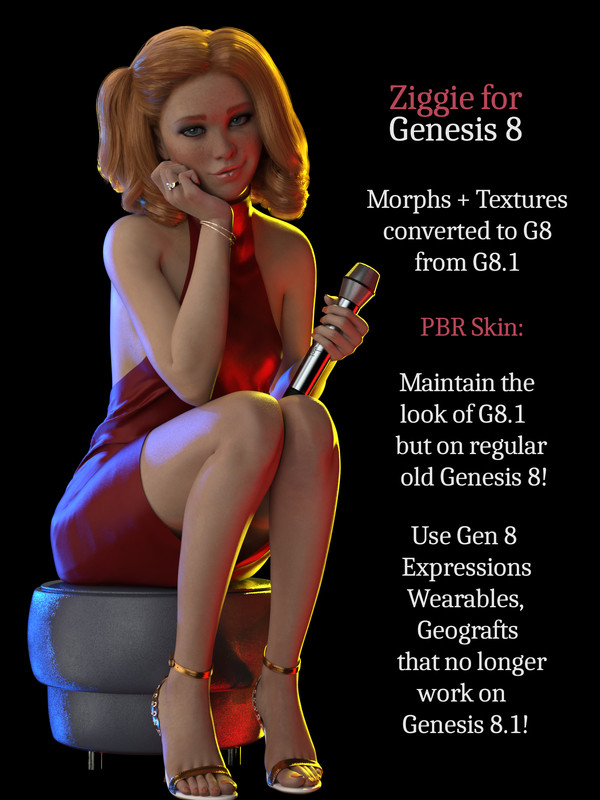 Ziggie G8 (Converted from Genesis 8.1)
Greetings, This is a conversion character. The original character is a Genesis 8.1 character. The model is near 1:1. Where necessary the textures have been converted to work with Genesis 8 UVs but still uses PBR Skin shader, this allows the textures to appear practically identical to the Genesis 8.1 model in your renders! This is a rather daunting process so the textures that couldn't be converted as easily were replaced with similar textures.
She still comes with the same variety of makeup options, custom nails and fibermesh eyebrows. You can find these extra options within your 'Characters' folder under a new sub-folder titled 'ZoneGFX' – This is so you can know where this or any future conversions come from. Also be sure to select Genesis 8 Female Eyelashes in the scene when applying the custom long eyelashes shape preset.
If this conversion is at all helpful and you would want to suggest another G8.1 to convert, message me at https://zonegfx.com/members/recktat19/profile/ and I'll be willing to convert it for a donation of points.