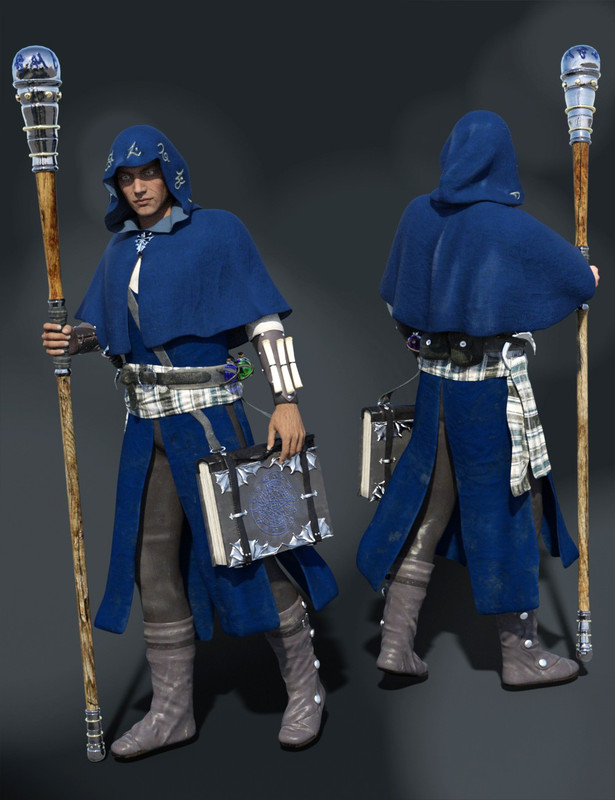 Wizard Outfit for Genesis 3 Male(s)
The Wizard Outfit set includes 11 Garments and Accessories: Pants, Armbands, Shirt, Boots, Tabard, Book, Sash, Belt, 2 Hooded Capes (Hood Up/Down) and Staff.
Three full Material sets are included that were created with mix and match in mind! The Tabard, Sash and Book have bone structures that allow great mobility and versatility, with pose controls and morphs to help posing.
https://www.daz3d.com/wizard-outfit-for-genesis-3-male-s


You need to be a member to see this