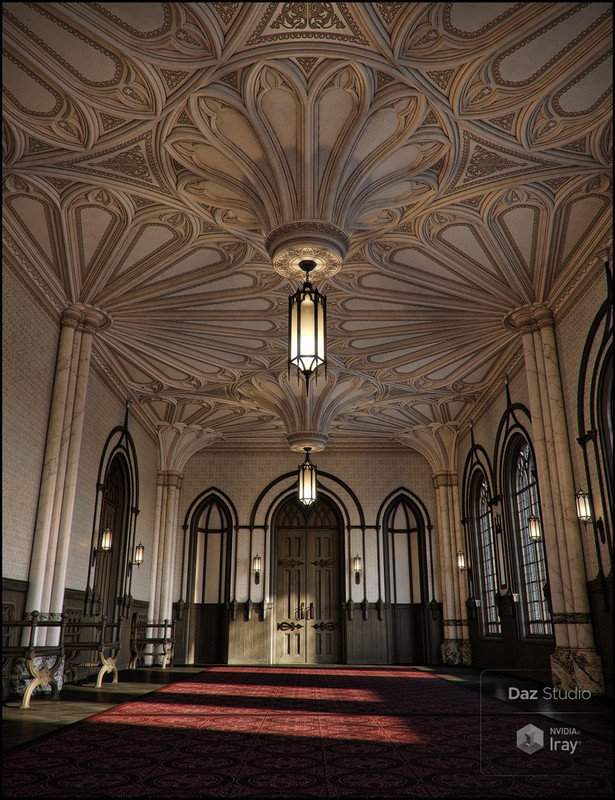 Winterblack Gallery [REPOST]
Winterblack Gallery is a highly detailed and modular gothic hallway, in keeping with the Winterblack series.
Doors open for versatility with other products and the modularity means scene elements (sucn as wall panels and lights) can be switched out as required.
Poser and DAZ Studio versions are included, with the DAZ Studio version featuring both 3Delight and Iray support. Complete scene files as used in the promo imagery have also been included. At least a 4gb graphics card is highly recommended for Iray use. Use with other configurations with reduced RAM may be achieved by optimizing the preload scenes provided.