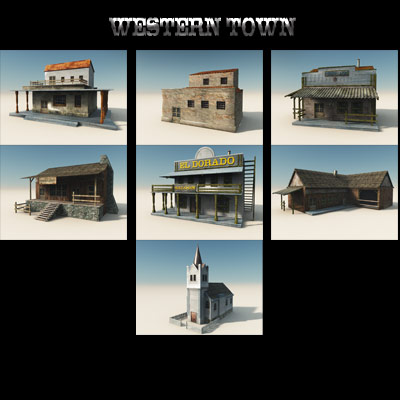 Western town 3D Model
Western town is set of 7 detailed, fully textured models of buildings,based on the style of old western movies. Polycount between 8500 – 20000 polys, only exterior is modeled.
System Requirements:
Any application with wavefront obj format support.
Limitations:
Note for Poser users: Models were tested and work fine in Poser 6 if smooth polygons feature is disabled.
https://www.highend3d.com/3d-model/western-town-3d-model-10685


You need to be a member to see this