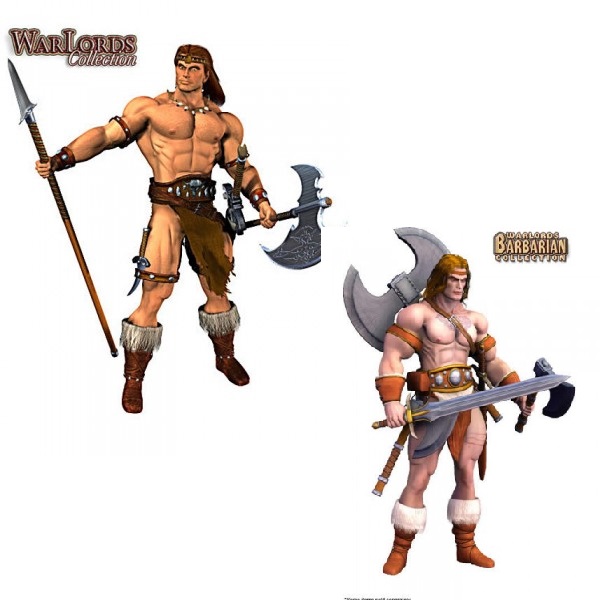 Warlords: Michael 2 & 3 Barbarians
Barbarian for M2:
Forged in desolate landscapes ravaged by war, the Barbarian is the embodiment of strength. The struggle to survive in the wilderness among constant warfare is evident in the Barbarian's powerful stature. The first addition to the all-new Warlords Collection comes complete with everything you'd expect to find in a Barbarian. He comes fully stocked with multiple weapons (Bastard Sword, War Axe, Dagger and Spear), fur-lined boots, a fully posable loincloth, and even a strap and scabbard that he can wear either at his waist or slung over his back. Each article of clothing is fully compatible with Michael 1 and 2, and includes all the morphs necessary to conform to the Barbarian's massive size. Also included in this post are all the Michael 2 product files needed.
Barbarian for M3:
The Warlords Collection Barbarian returns yet again to wreak havoc across the battlefield! Fully redesigned from the ground up, this Barbarian creates the ultimate in heroic or warrior characters for Michael 3.0!
Packaged with a Morphing Sword and Axe, as well as several highly detailed clothing items, this Barbarian is certain to strike terror into the hearts of anything that dare cross his path. This is one musclebound traveler you don't want to run into on a bad day!
Michael 3 can be found at https://zonegfx.com/michael-3-0-complete/.
Formerly at Daz but NLA

Required Product:Michael 3.0 Complete
You need to be a member to see this