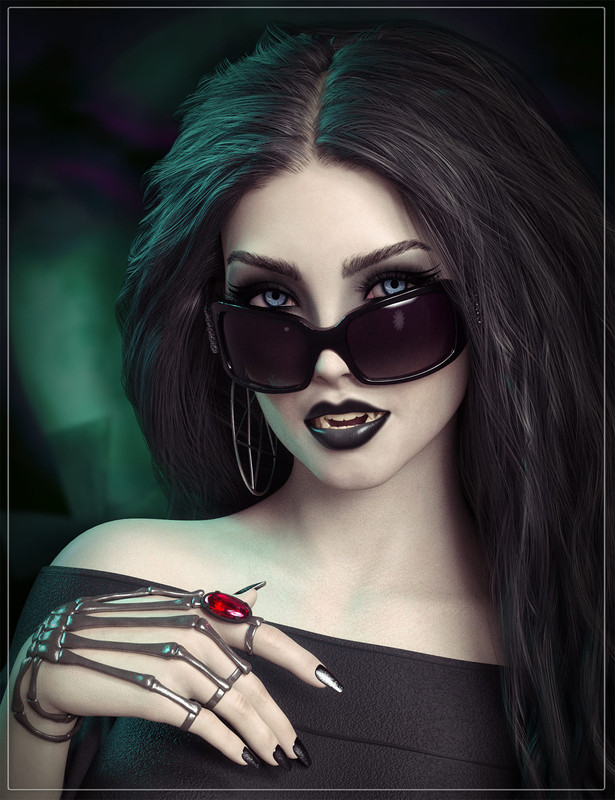 Vynesia for Genesis 8 Female
It's that spooky time of the year and Vynesia for Genesis 8 Female wants to come out and play with pale skin perfect for moonlit scenes!
Vynesia comes with 8 coordinating brows, eyes, make-up lip and nails. She also has 6 sets of Halloweenie eyes, make-up, and nails. For a final spooky touch, she also has tattoos for her arms, legs and torso.
Let Vynesia swoop into your renders today!
Sweet spooky dreams…