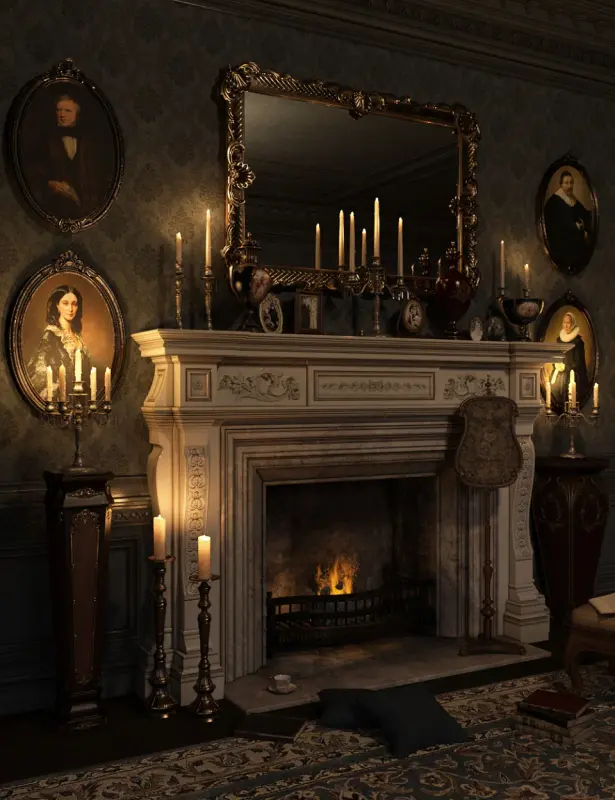 Vintage Candles
Artist: Daz Originals LaurieS
SKU: 73171
Vintage Candles is a new pack of candle holders and candles for a variety of scenes.
With Vintage Candles, you get candelabras, wall sconcs and Pillar candle holders, as well as pillar, short and tall candles. Each Candle holder will load in with no candles, short candles, or tall candles.
Preloads include an option for the addition of crystal details, and materials include an option for unlit candles.
Dial up the romance or take your rooms back to a simpler more romantic era with Vintage Candles!
What's Included and Features
Vintage Candles(DUF):
23 Individual Figures :
1 3 cup Candelabra
1 3 cup Candelabra with short candles
1 3 cup Candelabra with tall candles
1 5 cup Candelabra
1 5 cup Candelabra with short candles
1 5 cup Candelabra with tall candles
1 Candle Stick
1 Candle Stick with short candle
1 Candle Stick with tall candle
2 Floor Pillar Candle Holders
1 Chamber Candle
1 Candle Snuffer
2 Short Candles
2 Tall Candles
2 Pillar Candles
1 Crystal Ring
1 Wall Sconce
1 Wall Sconce with short candles
1 Wall Sconce with tall candles
20 Preloads to add crystal and pillar candles.
Place Setting
Texture Includes:
51 High Resolution PBR Textures (2048×2048 and 4096×4096)
Texture Templates available through the Product Library
DAZ Studio Material Presets for Iray (.DUF)
Notes
This product includes:
1 DSON Core Installer
1General Installer
Additional Products used in Promo Images:
Rural Chateau
Victorian Decor 1 Iray
Victorian Decor 2 Iray
Victorian Decor 3 Iray
Neoclassical for Rural Chateau I – III
Vintage Frames
Vintage Stands and Tables
Vintage Tea Service Iray
**************************************
More items like this HERE!
**************************************