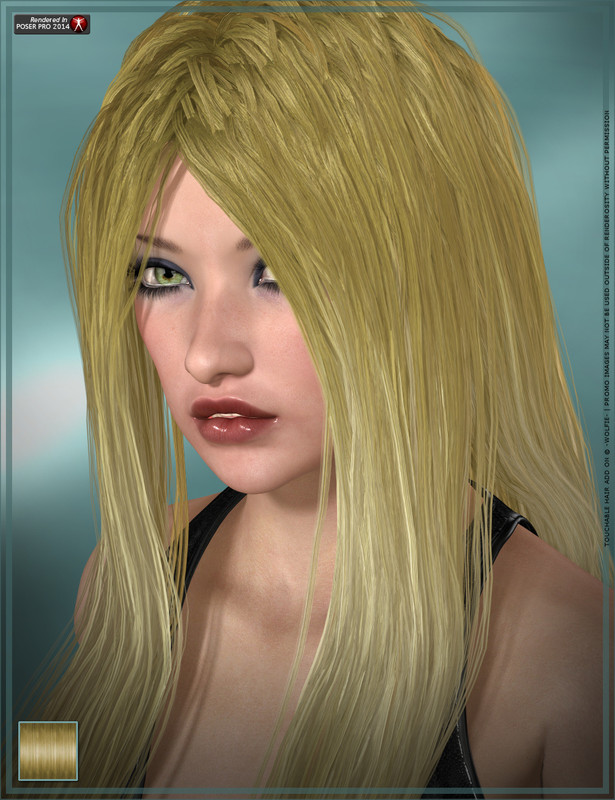 Touchable Morra
An add on for TWO products in ONE package!
What's Included:
POSER Firefly/Superfly:
99 Touchable hair colours ranging from natural to fantasy for Morra Hair!
FOR G3 G8 POSER USERS:
Styles are located in MATERIALS library!
To use the Poser materials of this add on within Poser, a "Daz to Poser" conversion is required for Morra Hair for G3F and G8F.
I DO NOT offer Poser or conversion support for non Poser specific hair.
https://www.renderosity.com/marketplace/products/124737/touchable-morra

Required Product:Prae-Morra Hair for G3/G8
File Hosting: Mega.nz