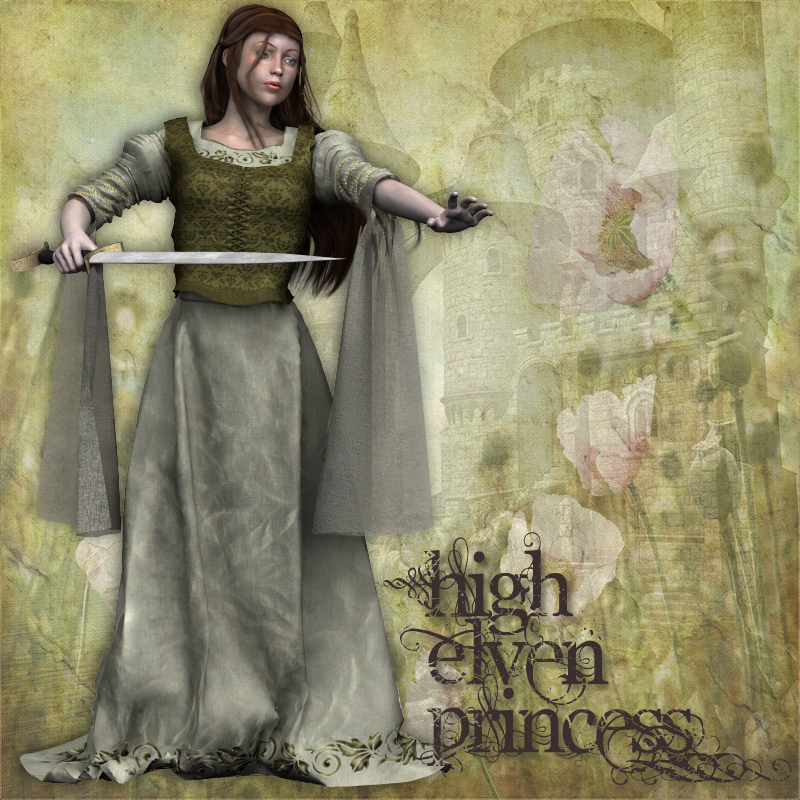 Tipol's High Elven Princess
High Elven Princess is a pack of 2 originals dynamics clothes(dress and shirt) elven and medieval inspired for Victoria 4 with 5 beautifuls textures.
It work also with Aiko4, The girl4, Stephanie4.
Poser 6+ and Cloth room are necessary to use this pack.It is not compatible with DazStudio but you can export scene into Dazstudio with a plugin.
http://carraracafe.com/?page_id=22&did=26
Tutorials to use dynamic clothes are included in the read me.
The pack contains :
2 pieces of dynamic cloth (dress and shirt)in prop format.
5 Mat pose for each piece of clothing
34 texture maps in JPG format 3000 x 3000 (including diffuse,transparency, bump and displacement maps)
templates and obj files are included
Character,hair and sword are not included in this pack.
https://www.renderosity.com/mod/bcs/index.php?ViewProduct=93640


You need to be a member to see this