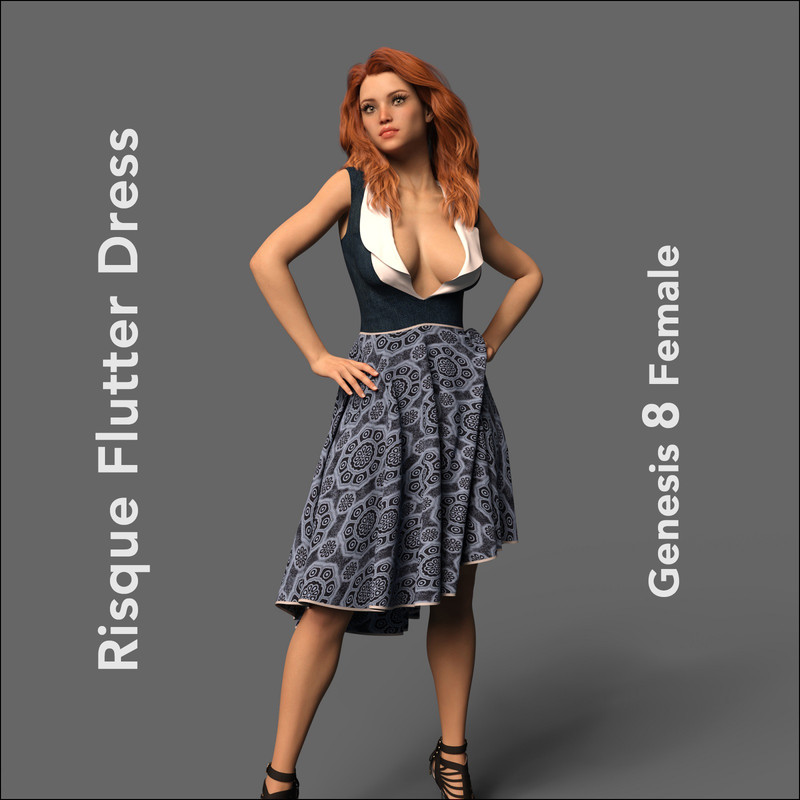 The Risque Flutter Dress for Genesis 8 Female
A bold and fashionable everyday option with a soft cotton dress
and slightly rigid top, available in select prints and colours.
Whether your characters are just feeling like a little bit of risque fashion
or are determined to set hearts a flutter, The Risque Flutter Dress is sure to be a hit.
This is a one piece knee length dress outfit
that comes with six primary Iray materials and two variants
also includes an alternate denim texture for the top and a pinstripe overlay option.
dForce presets are included for various situations
additionally some simulation settings presets are also included.
This product requires dForce to drape and pose correctly.
Iray Materials only.
Designed for Genesis 8 Female, Daz Studio 4.10+
additionally supported shapes:
-Victoria 8
-Charlotte 8
-IST Biljana
-P3D Mylou
-SASE Triza
-SABBY Jessie
-DYYS Yang Lin
-Body Size
-BodyBuilder
-Fitness
-Voluptuous
-Thin
-Heavy
-Emaciated
-PearFigure
other Genesis 8 Female shapes will fit using auto follow but results may vary