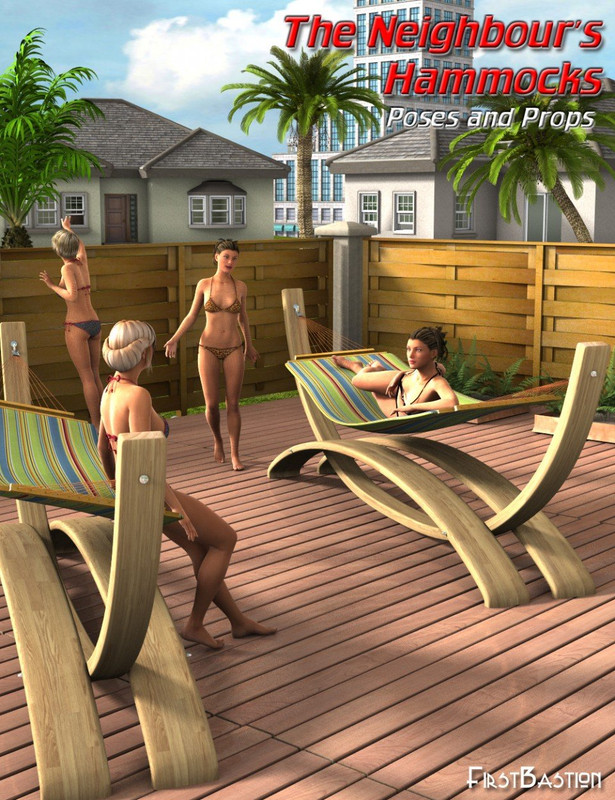 The Neighbour's Hammocks
Everyone needs a little rest and relaxation, and what better ways then in the comfort of a backyard Hammock. The Neighbour's Hammocks outdoor exterior prop set preloads with the two hammocks already placed on the included wood decking and the high weaved boards privacy fencing and stone columns are included.
The entire props set is parented and can easily be placed inside other set or used on its own, and yes the fern flower boxes are also included. The hammocks themselves have built in morphs to tilt and dip to interact with a body resting in the center.
There are also 15 associated poses for Genesis 3 Female in and around the hammocks deck scene.
For both Daz Studio 3Delight and Iray renders.
Please note: The Modern Bungalows seen in the background beyond the fencing are available separately in the Daz Store. Character figures are for visualization purposes only and available separately.
https://www.daz3d.com/the-neighbour-s-hammocks


You need to be a member to see this