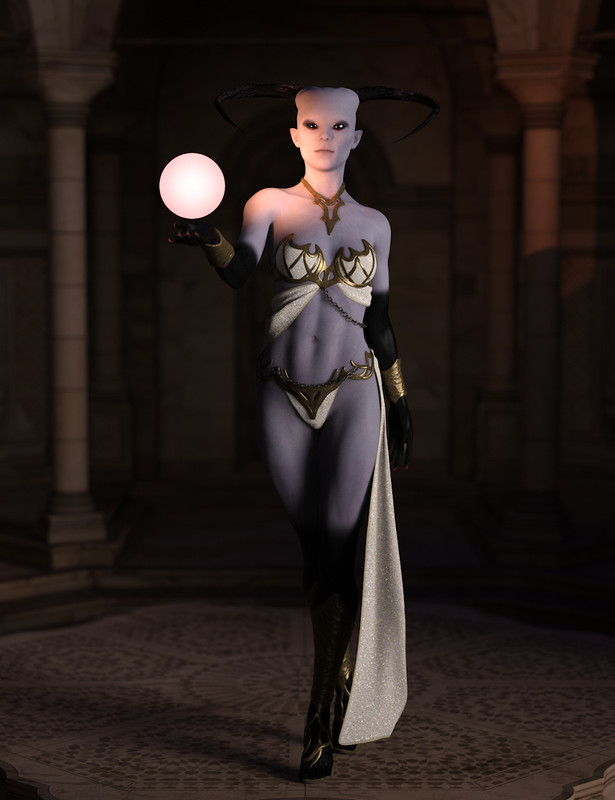 The Daemonette for Genesis 8 Female
Looking for the dark side of fantasy? The Daemonette for Genesis 8 Female will give your renders this special touch!
The Daemonette comes with custom sculpted head and body morphs (HD2), three presets which only use the basic free Genesis 8 Morphs, three different Daemonette Horns, four slightly different Faces and 5 Lip MakeUps.
You can also easily recombine The Deamonette with your other Genesis 8 Female Shapes for a novel fantasy character of your own.
Get The Daemonette for your fantasy, dark magic or fantastical empire scenes!