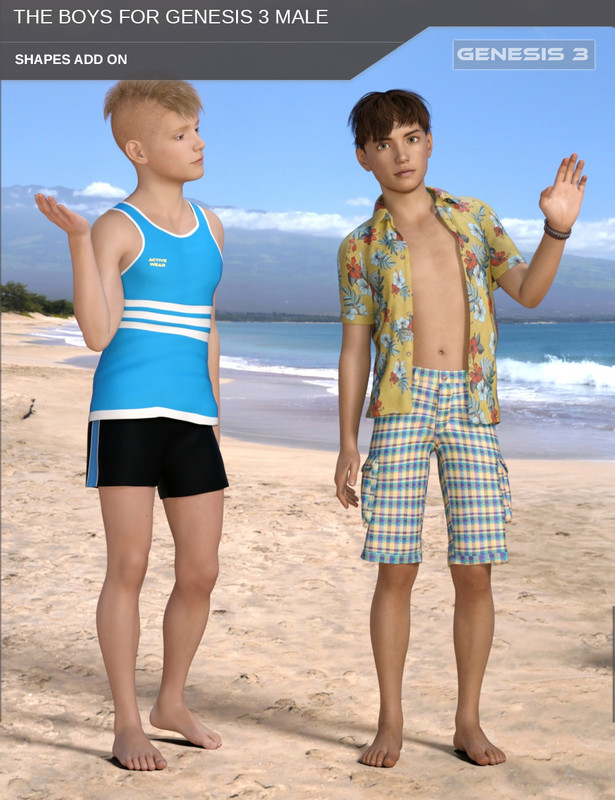 The Boys - Shapes for Genesis 3 Male
The Boys - Shapes for Genesis 3 Male
Need some younger boy characters?
Meet the Boys! 6 different boy shape presets for your character collection.
All shapes are based on the Genesis 3 Male Figure. You can apply any material and texture that is compatible with Genesis 3 Male,
like Michael 7 materials, Chase materials, Blake materials, Aiden materials, Dash materials, Gianni 7 materials and so on.
Since the shapes are based on Genesis 3 Male you can use any morph that is made for Genesis 3 Male to make your character even more unique.
Use the shapes as they are or as a base for further adjustments to create your characters.
This product only contains the shapes. Skins, textures and hair are not included.
Requirements:
Head- and Body Morphs for Genesis 3 Male,
Growing Up for Genesis 3 Male
https://www.renderosity.com/mod/bcs/index.php?ViewProduct=114716


You need to be a member to see this