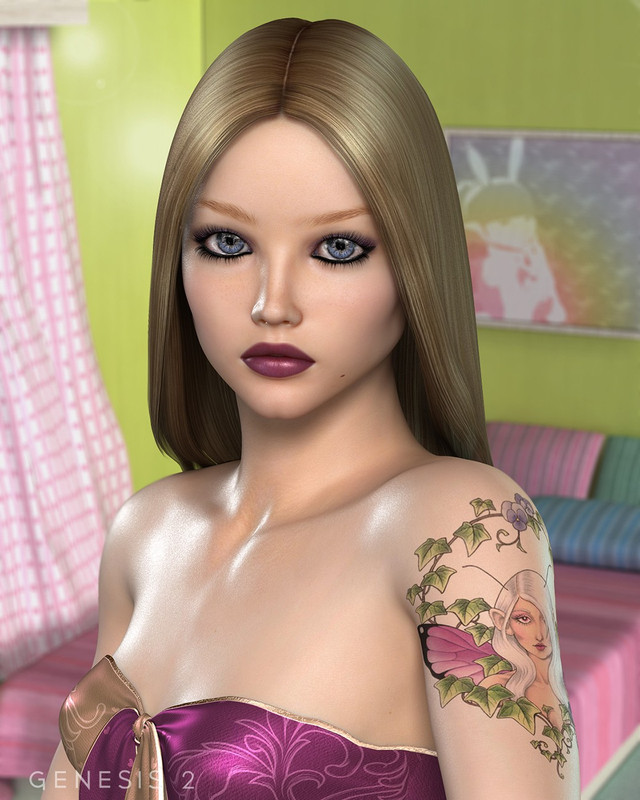 Teen Josie 6 Pro Bundle
Introducing Teen Josie 6. A completely original teen figure for Genesis 2 Female.
Josie is an attractive, charming, and at times rebellious figure who's sure to add major character to your 3D renders. Being in her mid-to-late teens, Josie spends the majority of her time hanging out with friends, shopping, studying and partying the night away. These traits make her great for contemporary renders, but she will also make a great addition to you sci-fi, goth and fantasy scenes.
Josie also takes full advantage of the impressive list of features provided by the Genesis 2 Female base. This includes the ability to dial her in at 100% and get the full scale of her attractive shape, or blend her with Victoria 6, Gia 6, Girl 6 or future Genesis 2 Female figures to get just the shape you are looking for. Because she is based on the Genesis 2 Female base, she can share most clothing, hair and morphs with Victoria 6 and other Genesis 2 Female figures to give you the versatility you have come to expect from Genesis.
https://www.daz3d.com/teen-josie-6-pro-bundle


You need to be a member to see this