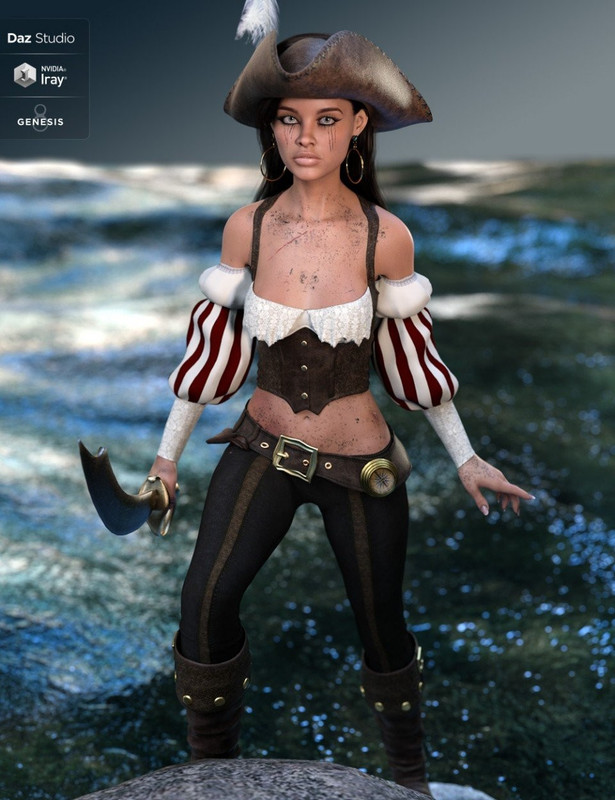 Tassia for Sahira 8 and Genesis 8 Female
This custom morphed (ZBrush) female character for your Sahira 8 figure and also comes with custom morphs for Genesis 8 Female, so you have even more variety to chose from. That means you will get two complete characters! The Sahira look is more stylized, which makes her perfect for comics and animations.
As a bonus, you will find two creole props in your purchase, which make Tassia the perfect pirate girl.
http://www.daz3d.com/tassia-for-sahira-8-and-genesis-8-female

Required Product:Sahira 8