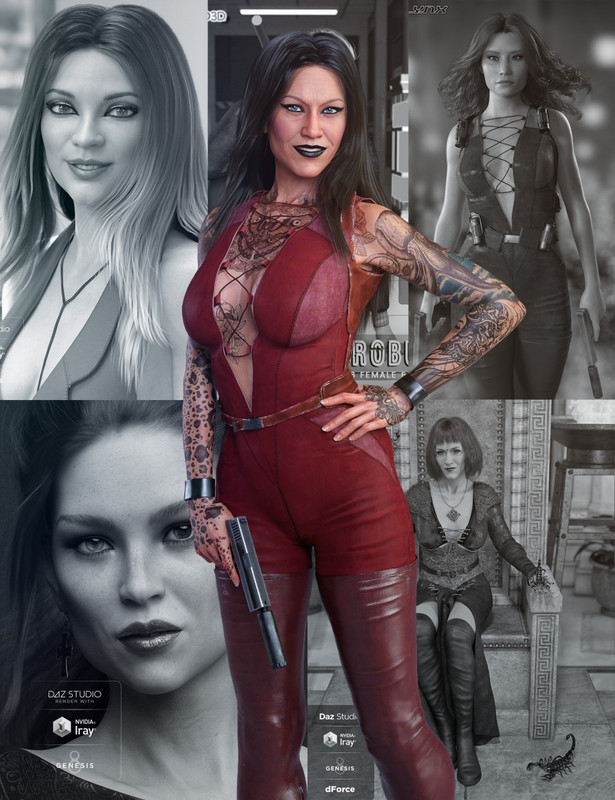 Sydney 8 Pro Bundle
Sydney 8 Pro Bundle is the ultimate collection to make sure she is ready to take on anything, and everything. Every item will bring Sydney to life in your renders!
Key advancements with the Genesis 8-based Sydney 8 include:
Backward Compatibility (Read More)
Ultimate Content Compatibility (Read More)
Improved Expression Capabilities (Read More)
Updated Eye Technology (Read More)
Enhanced Finger/Toenails (Read More)
Muscle contraction added (Read More)
Default Pose Change: (Read More)
More Realistic Bending: (Read More)
Better Shoe Fit: (Read More)
Easy Shape Migration: (Read More)
Skin Material Advancements: (Read More)
For additional savings, check out Sydney 8 Starter Bundle and Sydney 8 Pro Bundle.
What is Genesis 8? Click here to find out more.
Measurements courtesy of Measure Metrics for Daz Studio:
Height: 5′ 7″ (170.3 cm)
Bust Circumference: 36.6″ (93.0 cm)
Waist Circumference: 26.8″ (68.8 cm)
Low Hip Circumference: 35.6″ (90.4 cm)
This product requires installation of either Genesis 8 Starter Essentials through Daz Connect or both Genesis 8 Female Starter Essentials and Genesis 8 Female PowerPose Templates through Daz Install Manager. Product Library, DIM or Daz Connect.
What's Included and Features
This Bundle Includes:
Sydney 8
Sydney 8 Starter Bundle
Alabama HD for Sydney 8
Carefree Poses and Expressions for Sydney 8 and Genesis 8 Female
MRL Messy Bun for Genesis 8 Female
Sydney Denim Outfit for Genesis 8 Female(s)
Sci-fi Officer Outfit for Genesis 8 Female(s)
Melinda HD for Sydney 8
Z Fierce and Robust Poses and Expressions for Genesis 8 Female and Sydney 8
Andria Hair for Genesis 8 and Genesis 3 Female(s)
Rogue Lynx Outfit for Genesis 8 Female(s)
dForce Shady Vale Outfit for Genesis 8 Female(s)
Genesis 8 Female Anatomical Elements
https://www.daz3d.com/sydney-8-pro-bundle


You need to be a member to see this