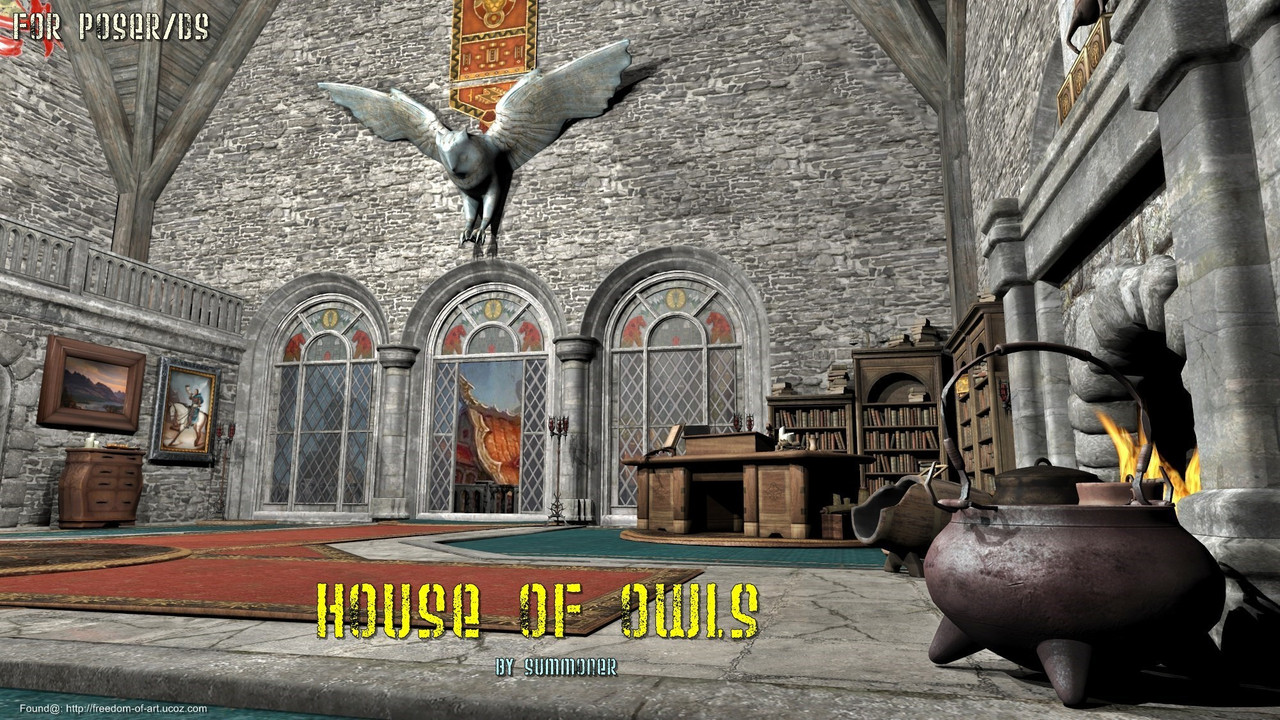 Summoner's House-Of-Owls
Summoner's House-Of-Owls
Lets say it is not a small Package, rather a Collection
with loads of Detailed Props that can be also used in
other environments or even individually.
The house Base is simple and comes as Figure with movable
Doors the roof can be hidden to see it all from above.
116 Loadable Props that go right into Place
9 Pre-assembled Parented Prop Furnitures
One House Empty Figure
One Full load Figure
and One Full load Figure with Light Preset.
Note it will take a moment to load the Full scene as there is
Allot to be loaded. A Highly Detailed Scene For all your Fantasy
Renders and for sure there is no boring Cam Angle.
!! Poser Fan Art !!
Product Requirements and Compatibility:
Poser 7 +++
Supported in Daz Studio
http://freedom-of-art.ucoz.com/photo/store_front/poser_ds_products/summoner_39_s_house_of_owls/4-0-189


You need to be a member to see this