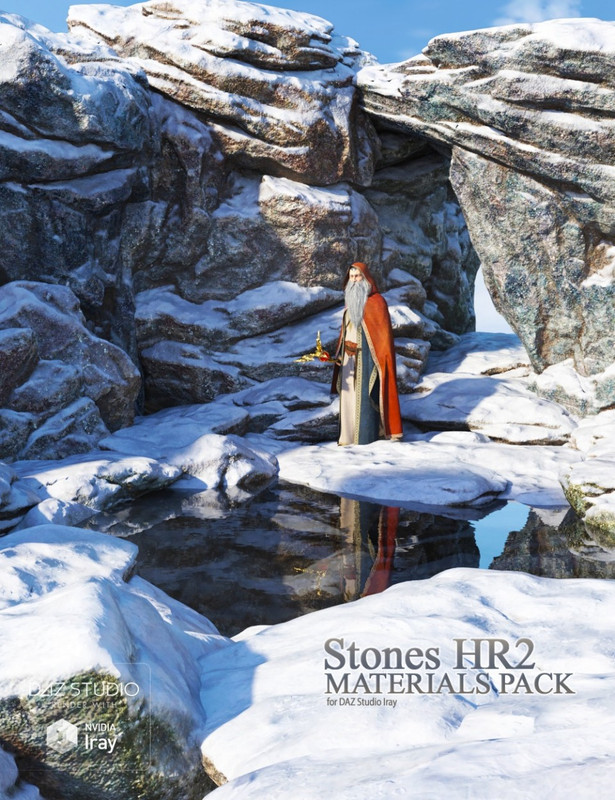 Stones HR 2 Materials Pack
Details
This pack contains 2 preloads and 21 preset materials: 7 – only stone, 7 – stone and moss, 7 – stone and snow.
Material presets – stones use only high resolution textures.
The material presets with moss and snow are created using a shader mixer. In these materials you can easily replace the texture of moss or snow, choose a normal map for it and choose the mask where it should appear, you can choose 2 colors for moss and 1 color for snow as well.
Two preloads are made in the form of a small location of stones. There is a little pond in the center of each. One preload with moss-covered stones, another with snow.
https://www.daz3d.com/stones-hr-2-materials-pack

Required Product:Stones HR 2
You need to be a member to see this