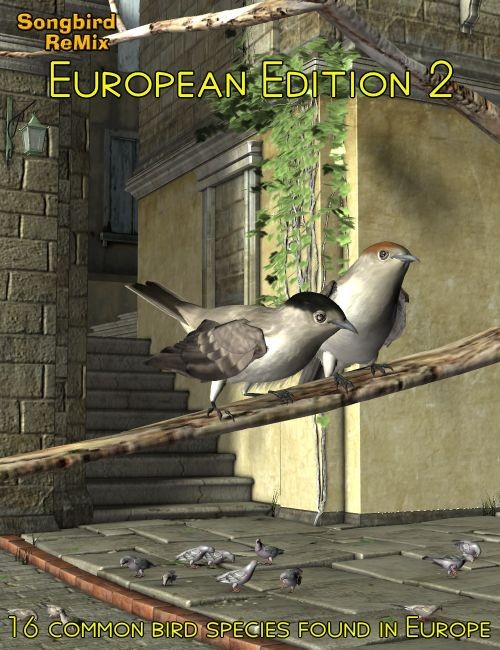 Songbird ReMix European Edition2
European Edition 2 contains many of the most populous bird species on European continent. Included is a good variety of species including pigeons and doves, shorebirds, woodpeckers, warblers, flycatchers, thrushes, finches and sparrows. There are 16 species included (21 birds in all).
While many of these birds are common, their presence in your imagery will be anything but that. Adore your Valentine or Christmas images with the European Turtle-dove or fill a plaza with Common Wood-pigeons. The Crested Lark is awaiting a field fence post and the Black Caps or as the Italians called them, "La Capinera' some ruins to forage in. From the detailed patterning of the Eurasian Wryneck to the bold and striking colors of the Hawfinch to the elegance and effervescent sheen of the Northern Lapwings, European Edition 2 will add realism and authenticity to your imagery.
http://hivewire3d.com/songbird-remix-european-edition2.html


You need to be a member to see this