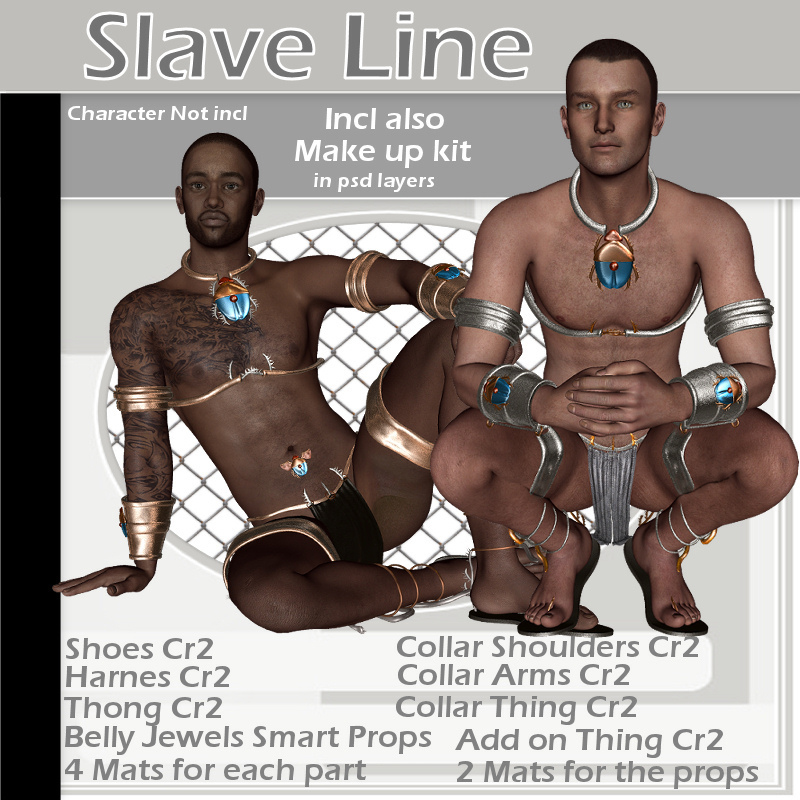 Slave line M4
Outfit for M4
Incl 11 clothes pieces and 1 smart props
4 mats for each part 2 mats for the props.
Sorry there is a wrong line in the AddOn cr2s.
Please download the fix..the zip extract in the slaveline folder .. do that pls after your SlaveLine installation:
Fix included in the file.
https://renderosity.com/mod/bcs/slave-line/73420


You need to be a member to see this