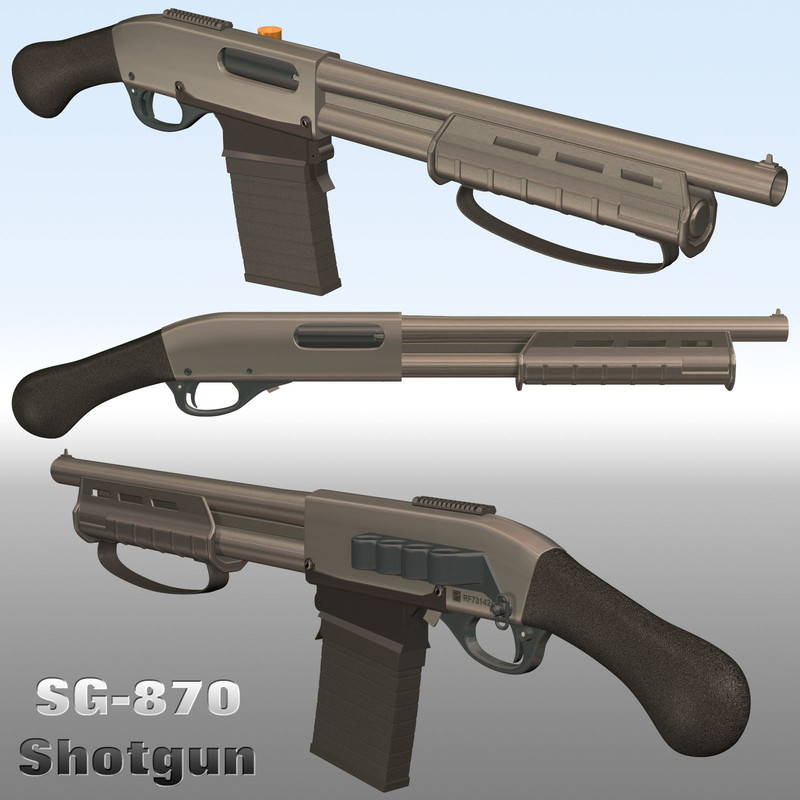 SG-870 Shotgun Set
SG-870 Shotgun Set
by
Richabri
The SG-870 Shotgun Set consists of ten props (PP2) replicating a Remington 870
TAC-14 shotgun broken out into two variants – the standard sized model and a
shortened variant. All of the components are completely modular and can be used
or removed as desired.
The SG-870 Shotgun Set comes with the following models:
PP2 Props:
============
!SG-870 Base
!SG-870 Loaded
!SG-870 Shorty
!SG-870 Shorty Loaded
SG-870 Fore End
SG-870 Mag
SG-870 ST Mount
SG-870 Side Saddle
SG-870 Strap
SG-Shell
Everything comes as Poser ready props that can be loaded from the content palette
under the Props section.
The SG-870 Shotgun Set also comes with all of the texture templates to allow you
to give the props a custom look of your own design.
You will need Poser 5 (or higher) or Daz Studio to use this set.
https://www.renderosity.com/mod/bcs/sg-870-shotgun-set/135329/


You need to be a member to see this
Warning !! Secure Your Connection Before You Start Downloading !!