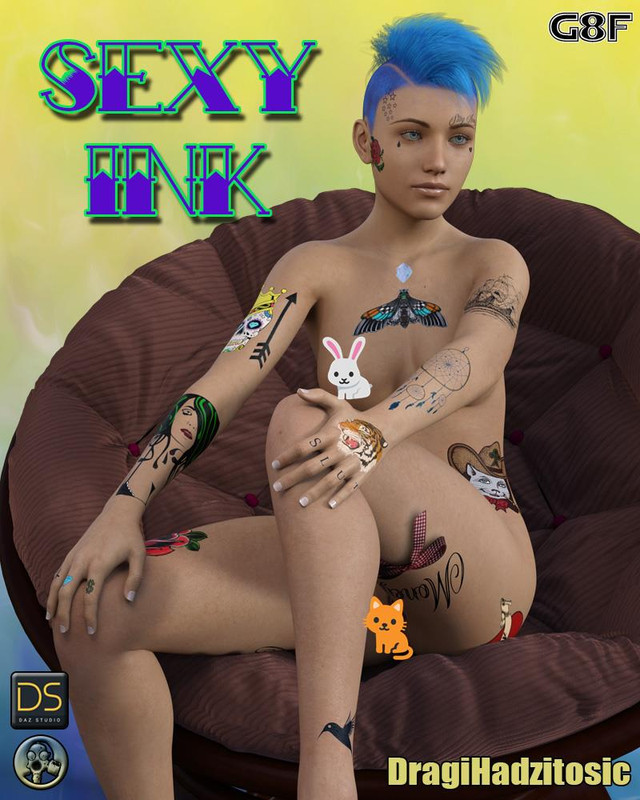 Sexy Ink
Description
Sexy Ink is ultra realistic tattoos set
for Genesis 8 Female.
-24 different tattoo designs
-37 material presets
Sexy ink is divided into four tattoo groups because of four surface groups. (face, torso, arms, legs).
Face tattoos have 5 different tattoo designs 8 material presets.
Torso tattoos have 8 tattoo designs and 11 material presets,
Arms tattoos have 7 tattoos designs and 13 material presets and Legs tattoos have 4 tattoos and 5 material presets.
All tattoos can be loaded individually or in certain combinations or all together.
https://www.renderotica.com/store/sku/60433_Sexy-Ink

Required Product:New Gens For Victoria 8