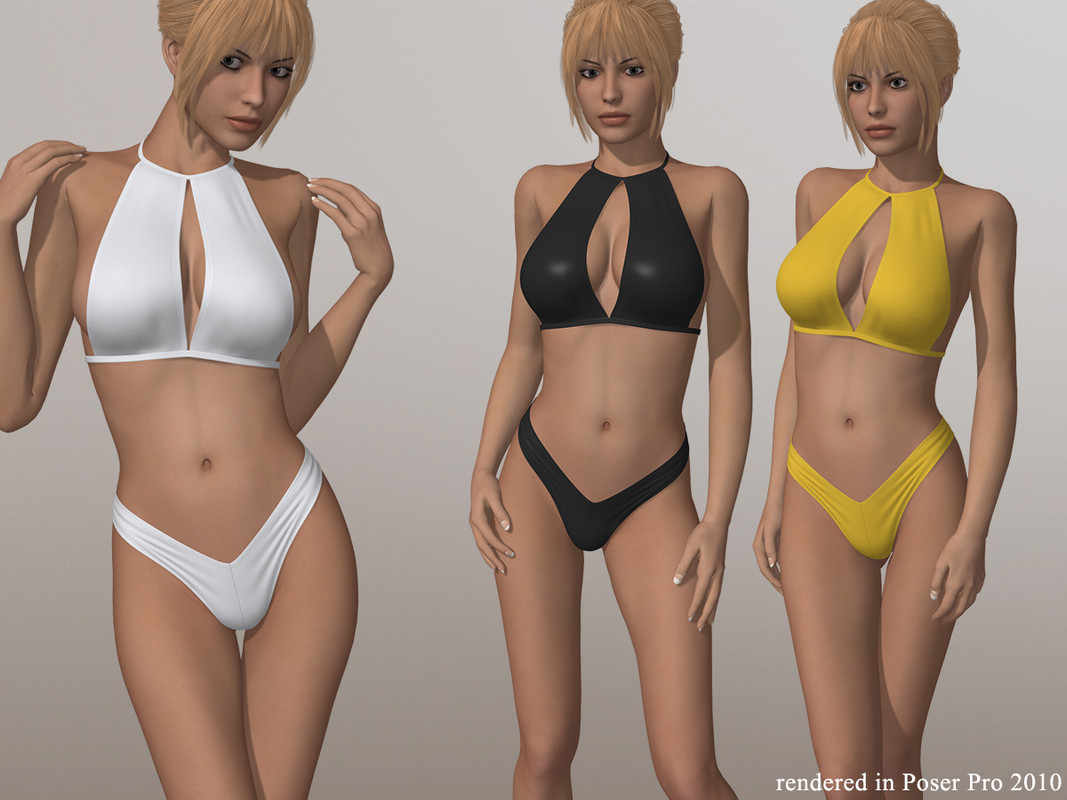 Sexy Baby VI
"Sexy Baby VI" is high-quality 3D model of clothes for V4,A4,G4,S4,Elite.
Include in this pack:
• 2 Conforming Clothing Figure
• 2 Geometry Files
• 12 Matposes
• 9 Textures
Note:
• This product was tested in Poser 6,Poser Pro 2010,Poser Pro 2012 and DAZ Studio 4 on PC.
• Not tested in Poser Pro 2014, DAZ Studio 4.7 and not tested on Mac.
Usage Tips:
• This product is auto fit,but sometimes it doesn't work,if this happen please delete and load it again.
• Auto fit can save your time for general poses,but for some specific poses maybe you want it to be manually(manually fit could achieve the best effect),then you only need to load my item before V4.
• Mac users may require MacConverter.
Thanks for viewing this page!
https://www.renderosity.com/mod/bcs/?ViewProduct=116103

Required Product:Victoria 4
You need to be a member to see this