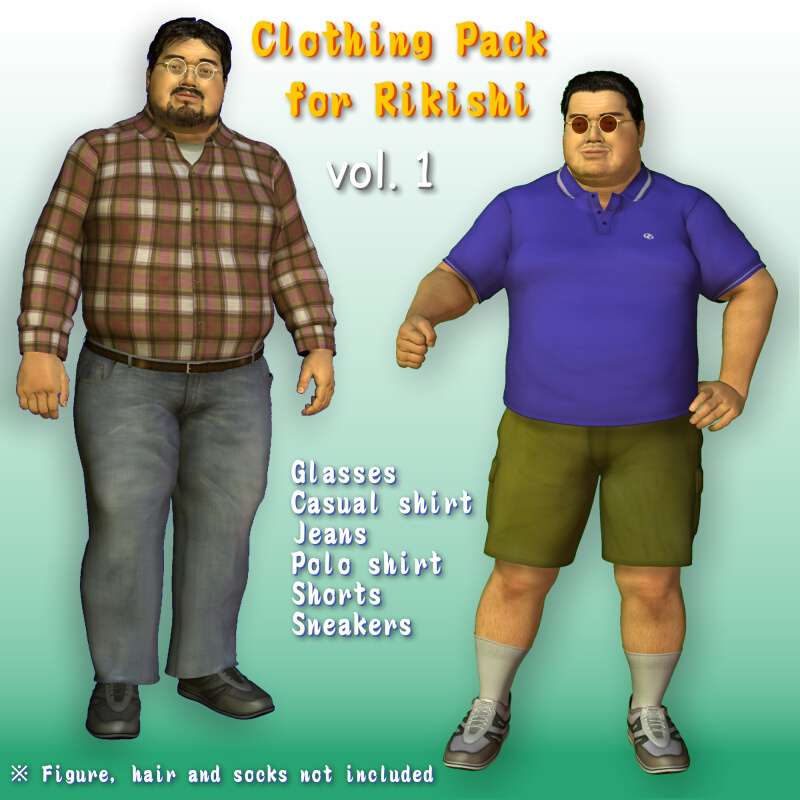 Rikishi Clothing Pack 1
This product includes conforming clothing for Rikishi.
Contents:
-Glasses (2 color)
-Casual shirt (3 color)
-Jeans
-Polo shirt (2 color)
-Shorts (2 color)
-Sneakers (2 color)
https://www.renderosity.com/mod/bcs/clothing-pack-for-rikishi-1/51464

Required Product:Rikishi Base Figure
You need to be a member to see this
Warning !! Secure Your Connection Before You Start Downloading !!