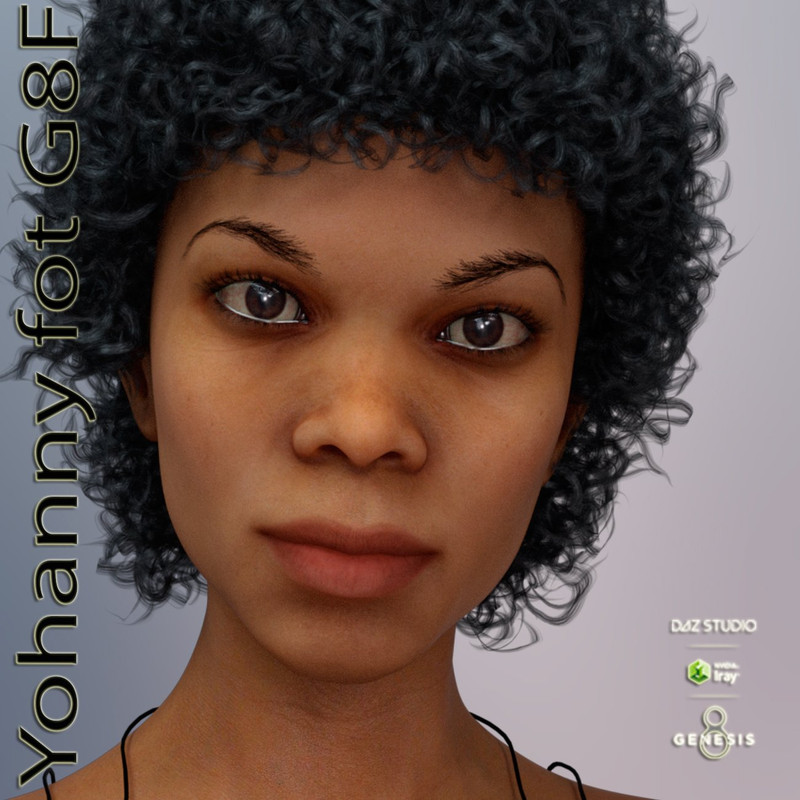 (REPOST) Yohanny For G8 Female
Yohanny is a Dominican Girl with an Afro..Taino and European mix. She is a special Caribbean beauty. It is her skin made especially for her.
Content:
1 character preset
2 Body Morph And Remove
1 Head Morph And Remove
1 Eyebrows Fibermesh
2 Colors eyes + Default color
1 Shader skin Mat
1 genitalia mat
No makeups!!!!, No nails Mats no Tattoo mats.
https://www.renderhub.com/bu-es/yohanny-for-g8-female


You need to be a member to see this