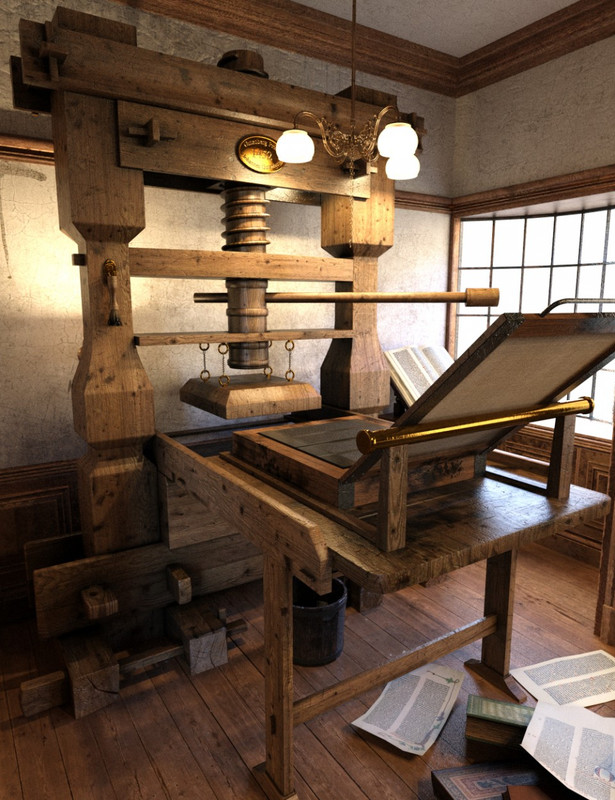 Printers Workshop Props
The Printing Press was invented in Germany during the 15th Century. The revolutionary method of mass printing books, both cheaply and quickly, brought literature and literacy to the masses.
The Printers Workshop Props contains 5 detailed props and a workable printing press.
Poser and DAZ Studio versions are included; the DAZ Studio version featuring both 3Delight and Iray support.
https://www.daz3d.com/catalog/product/view/id/65119

You need to be a member to see this