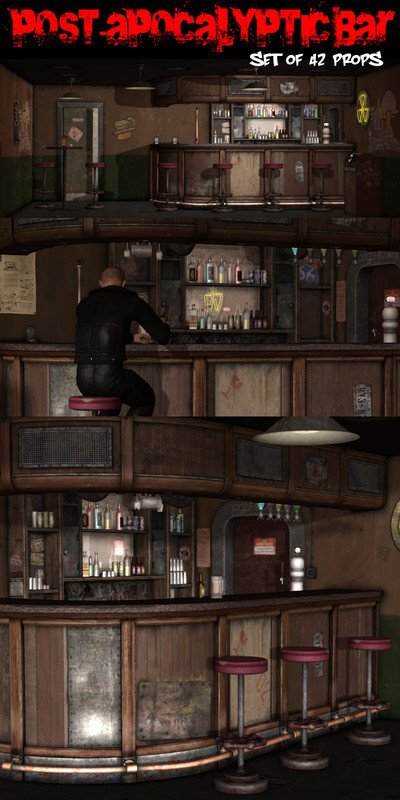 Post-Apocalyptic Bar
Welcome to "The 5th Horseman" bar. Our beer is a little
stale, but it's only one You can found in 300 miles radius.
An ideal place to take a rest from Wasteland's marauders, because
barkeeper don't allow any fight (unless he started it).
This set of highly detailed props and hi-res textures of
post-apocalyptic bar is my dedication to all Mad Maxes,
Vault dwellers and other survived mutants.
https://www.renderosity.com/mod/bcs/post-apocalyptic-bar/85176

You need to be a member to see this