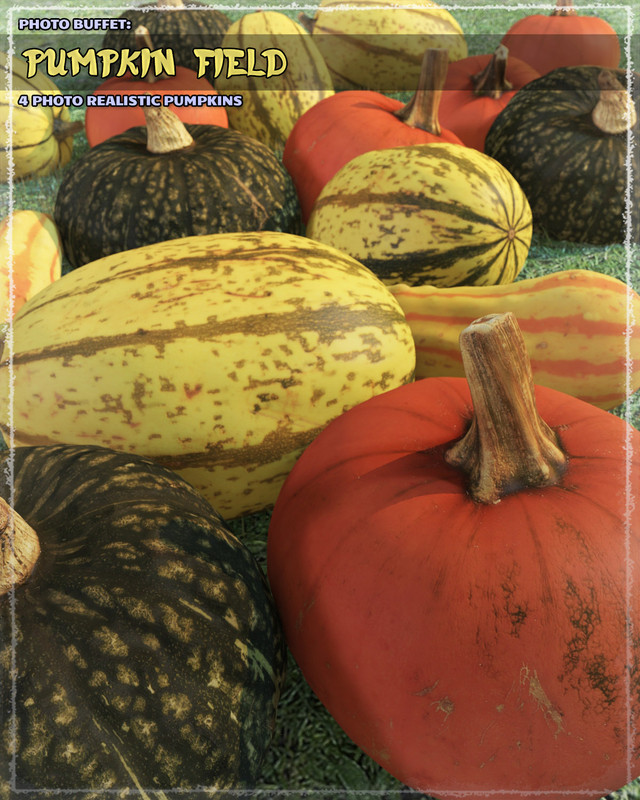 Photo Buffet: Pumpkin Field*
Enjoy the delights of photo realistic pumpkins. Not all pumpkins are orange! This package features 4 different pumpkins of completely different species (including the classic orange one) They are very detailed, completely photo realistic with 4096×4096 textures, with a 2048×2048 version. This enables you to render them with extreme closeups or high resolutions and retain all the nice, crispy details.
An object version is included, which allows you to use the prop in virtually any 3d application, and a Daz materials file is included as well.
https://www.renderosity.com/mod/bcs/index.php?ViewProduct=112237

You need to be a member to see this