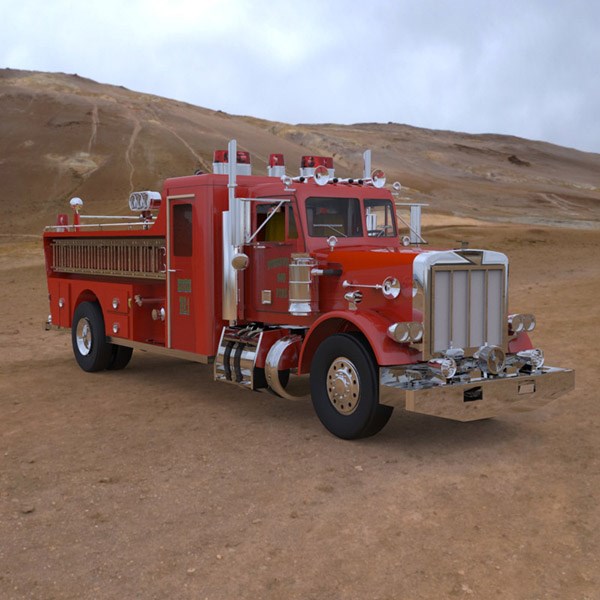 Peterbilt Firefight Truck (Poser)
.: Product Features (Poser) :.
Model built entirely with 3-sided polygons.
All four tires can rotate around.
All four doors can open, with ERC dials on the BODY.
-Left and right front-cab area.
-Left and right rear compartment.
Front tires are steerable.
Steering wheel is turnable and an ERC dial on the BODY affects both the front wheels and steering wheel.
Most of the materials use complex mapping, however, three templates are included: the main "body" material, the right and left front-cab doors, and the right and left rear-section doors.
http://www.contentparadise.com/productDetails.aspx?id=14111


You need to be a member to see this