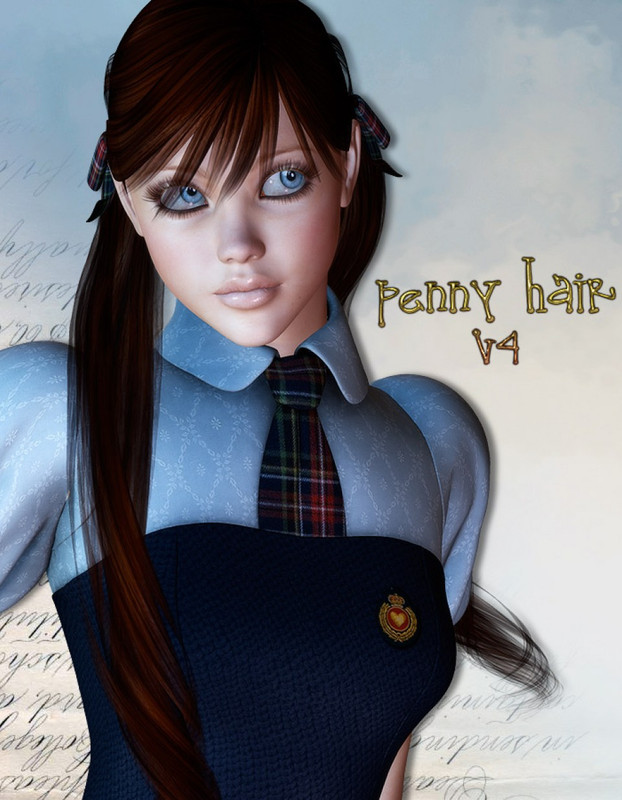 Penny Hair Bundle for V4
Penny Hair for V4 Details
A revival of a classic real deal, Penny Hair has returned now fitting V4 with an updated texture setting for both Poser 5+ and DS! Bouncy, cute and full of fun, she's sure to add some girlish charm to your renders.
Penny Hair Colors Details
Expand your Penny Hair color pallet with this assortment of colors. From Natural to Pastel, now supporting DS and Poser 5+, these colors are not limited to the new Penny V4 but can be used on any version of the Penny Hair mesh.
Works on ALL versions of Penny Hair.
Penny Hair Expanded for V4 Details
With so many morph expansions for V4, give Penny an extra injection of instant morph compatibility and your favorite girls a dose of that school girl charm. With this pack of injections, add all the Aiko4 morphs, The Girl4, Stephanie4, Elite, and Alice Support.
http://www.daz3d.com/penny-hair-for-v4
http://www.daz3d.com/penny-colors
http://www.daz3d.com/penny-hair-expanded-for-v4
ToXic Penny - No link available


You need to be a member to see this