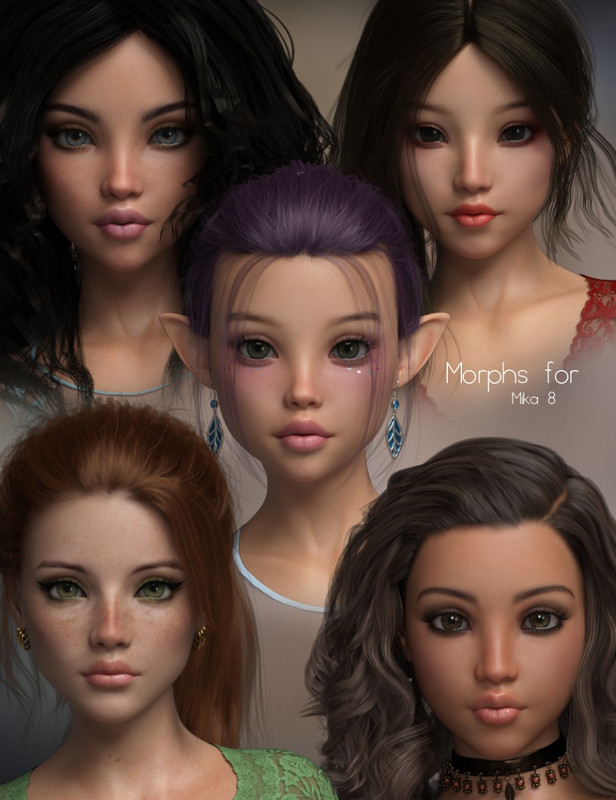 P3D Mika 8 Morph Package
P3D Mika 8 Morph package is a cute morph collection for Mika 8.
You get 5 characters which you can also mix and match for endless variety. There are totally 12 morphs to choose from, all available as dials and as one click applies.
Textures are not included.
What's Included and Features
P3D Mika Morph Package: (.DUF)
05 Head Apply/REM
05 Body Apply/REM
01 Oval Nails Apply/REM
01 Fairy Ears Apply/REM
01 Nipples Apply/REM
01 Navel Apply/REM
Required Products:
Genesis 8 Female Body Morphs
Mika 8
https://www.daz3d.com/catalog/product/view/id/52411

Required Product:Mika 8
You need to be a member to see this