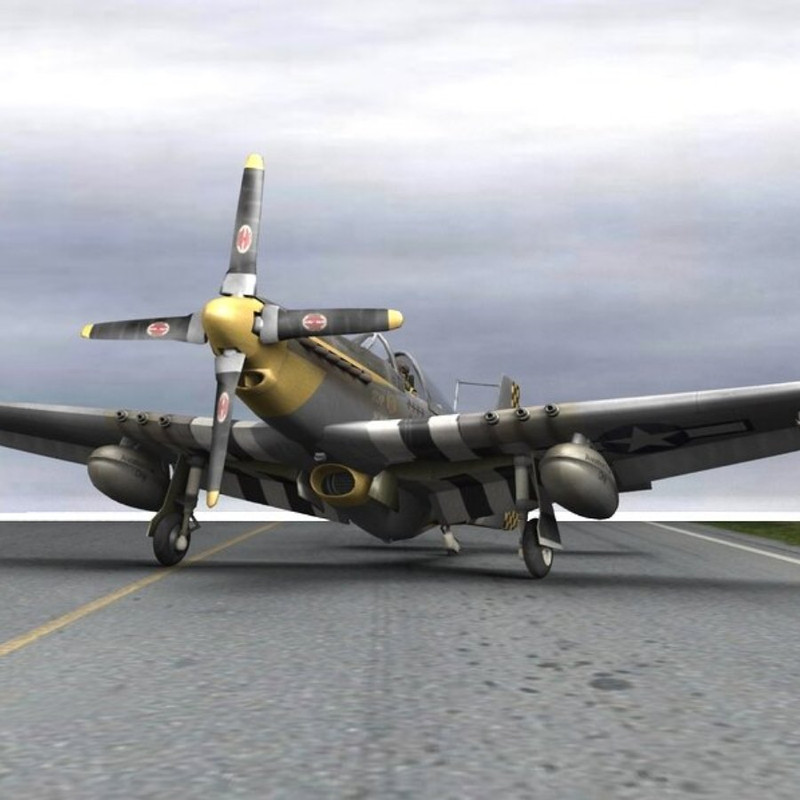 P-51D Mustang (for Poser)
Of all WW2 aircraft, the P-51D Mustang has become one of the most popular and immediately recognizable. Early versions were power by an Alison engine, but by the time of the 'D' version, production had switched to include the Rolls-Royce Merlin super-charged engine. First entering service with the RAF on 10th May, 1942, the P-51a was used for ground attack and channel patrols. In June of 1942 the USAAF finally adopted the P51a as well. Going through many adaptations in it's life, the P-51 was rebuilt as a dive-bomber (the A-36 Apache/Invader) in the USAAC, receiving quad 20mm cannon (in place of it's Browning mg's) with the RAF, various canopy types till the "tear-drop" design was finally accepted, and saw use by almost all Air forces of the allies during WW2. After WW2, the P-51 continued service through Korea, and with some air forces straight through till the 1980's! Here I have Modeled the P-51D variant of the aircraft, which served as a long ranger fighter/bomber escort from mid1944 on.
Included conforming figure add-ons:
* 1 pair of conforming and fully poseable external "drop-tank" fuel tanks is included. These "droptanks" conform to the P-51 and are individually poseable so that the user can make them fall away and tumble as they drop.
* 1 conforming prop blur prop to add a sense of motion to the aircraft in flight.
All flight control surfaces, rudder, landing gear, and moveable parts can be accessed in the scene tree for the skeleton of the P-51.
https://www.renderosity.com/mod/bcs/?ViewProduct=115299


You need to be a member to see this