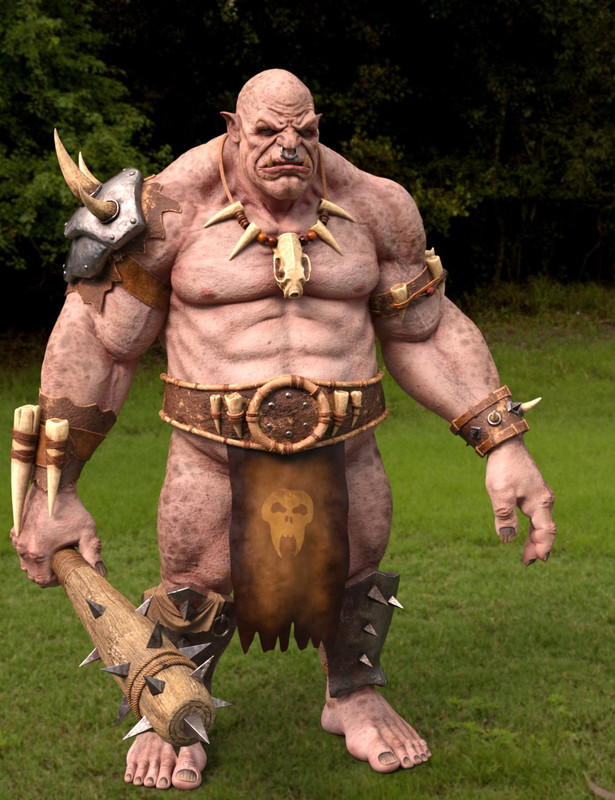 Ogre HD Accessories
An Ogre can never have enough armor, weapons or other accessories he may need to face the perils he encounters during his travels, from brave Knights trying to rid the land of Ogres or Goblins and Trolls competing with him for food… with Ogre HD Accessories he gets everything he needs!
All his clothing and accessories load onto him with a click or you can load each item individually of course, the loin cloth will work with dForce for more intricate poses but for most walking poses the provided loin cloth controls should suffice. Also included are convenient wearable presets for the club for both Genesis 8 Male and Ogre HD so posing each finger is unnecessary. The accessories have 3 unique materials that all load with a click and everything has both Iray and 3Delight presets available.
Prepare your Ogre for anything he'll face with Ogre HD Accessories today!
https://www.daz3d.com/ogre-hd-accessories

Required Product:Ogre HD for Genesis 8 Male