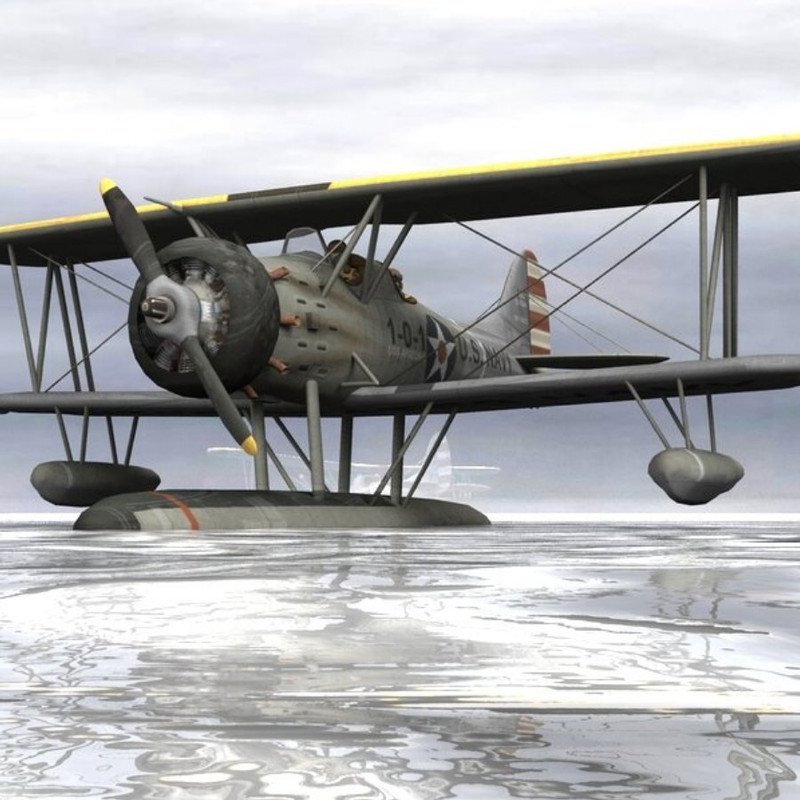 O3U Corsair (for Poser)
The lineage of the Vought "Corsair" starts with the O2U "Corsair" Scouting and Observation Aircraft in the late 1920's. An improved version, the O3U added a better engine and introduced several airframe improvements giving this bi-plane a little better all-round performance.
Scouting Squadrons for the US Navy used this aircraft Prior to WW2 and it flew from most US capital Ships, including the USS Arizona flown for Battleship Division 1 by Squadron VO-1, as well as being employed by the Marines, and US Army Airforce. In all, 10 countries purchased export versions of this aircraft, including Japan where it was copied and built as the Nakajima E4N, and by Germany who used it as a mail plane before the war and then during WW2 in Luftwaffe service, connected to the Kriegsmarine, as a scouting aircraft and for shore patrols and rescue…
Included conforming figure add-ons:
* 1 Fully conforming "Propblur" figure to create the illusion of a spinning propeller…. for best use make the propeller on the O3U figure invisible before applying the Propblur figure
All flight control surfaces, rudder, landing gear, and moveable parts can be accessed in the scene tree for the skeleton of the O3U.
Originally created by and acquired from Chris Schell.
https://www.renderosity.com/mod/bcs/?ViewProduct=115358


You need to be a member to see this