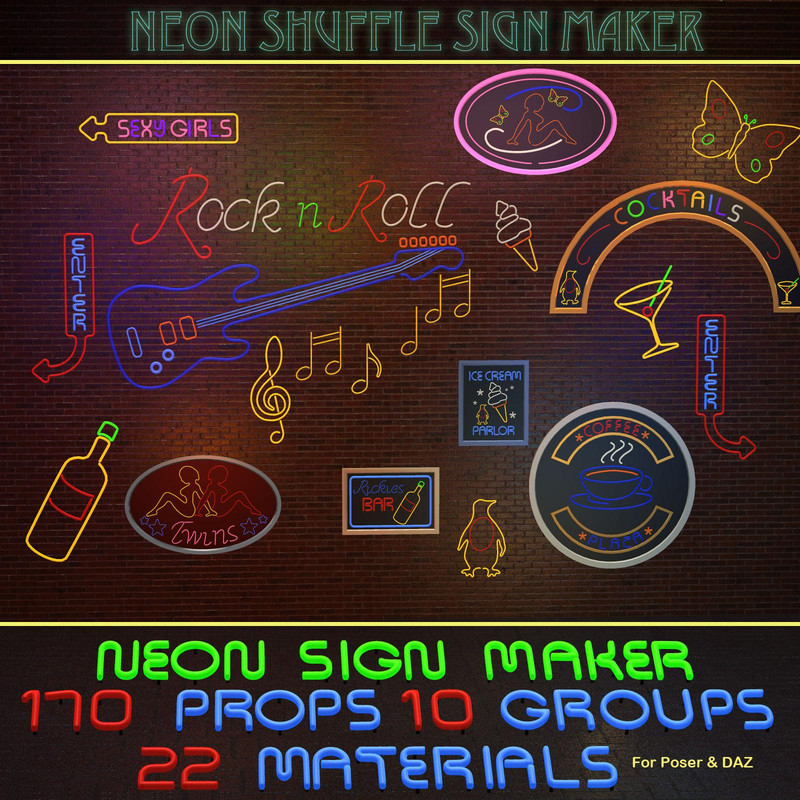 Neon Shuffle Sign Maker
This is a set of props for creating neon signs for Poser or Daz Studio. Very useful for Street, Fair Ground, Circus and Club Scenes.
The Set contains 170 Props, 10 Groups and 22 Materials:-
2 Font styles containing 96 props.
A set in Capitals only Style including Alpha, Symbols and Numerical
Another in a script style with upper and lower case including Alpha and Numerical.
A collection of Shapes (17), Backing Boards (5), Musical Notation (6) and pictorials(25)
Also Included are some useful Groups (10) and a collection of Materials 10 x Neon Colours (.MT5) and 12 x Backing Board Styles (MC6).
Note :- The set comes in Poser format only as they all work (with the exception of Materials) well in Daz Studio.
https://www.renderosity.com/mod/bcs/index.php?ViewProduct=115674


You need to be a member to see this