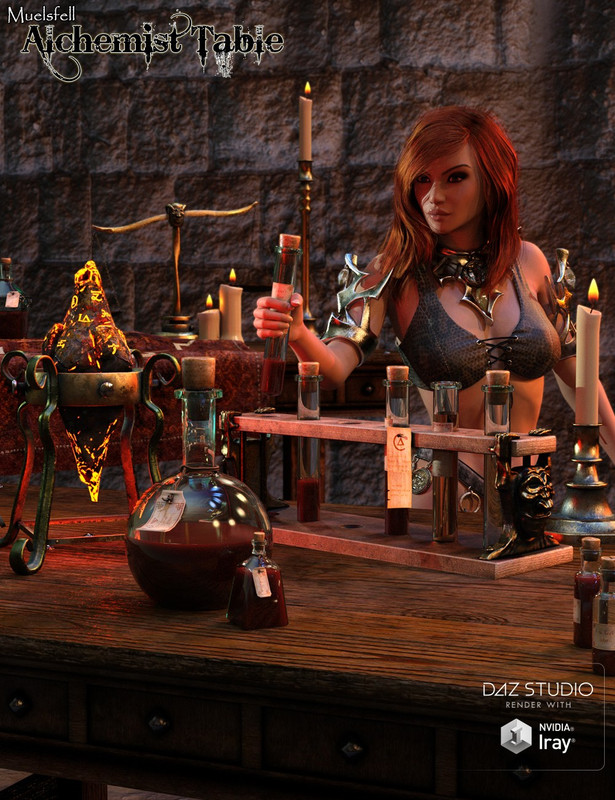 Muelsfell Alchemist Table
Magic isn't the only way to get what you want. Sometimes just a little medieval chemical knowledge can brew your way to victory.
Includes six alchemist flasks with fluid morphs and hideable components, a large table with a thick rugged tablecloth, a poseable balance scale, assorted alchemist props such as candles, a mortar set, tools, and separate corks, poses for the scale, powder ingredients in varying colors , presets to place the flasks and tools in Genesis 3's hands, and high quality Iray materials and textures.
https://www.daz3d.com/muelsfell-alchemist-table


You need to be a member to see this