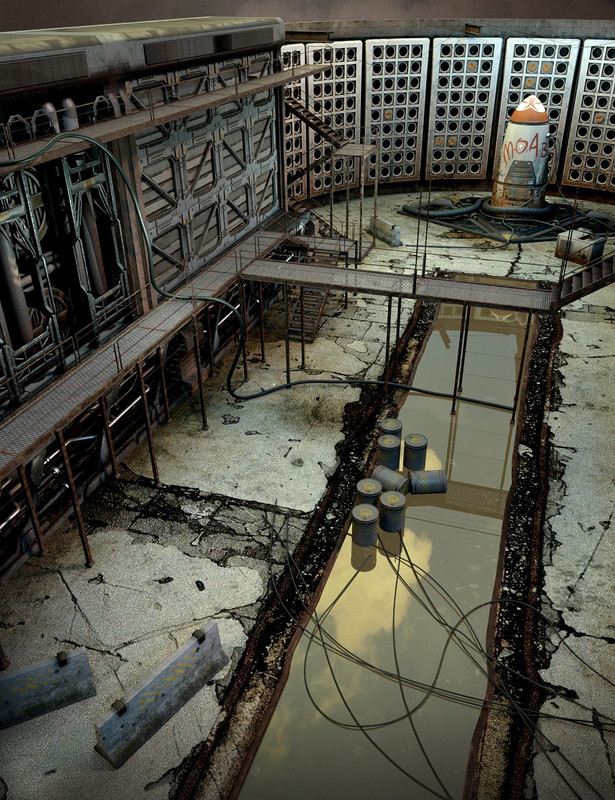 M.O.A.B. Missile Silo
Experience the M.O.A.B. Missile Silo, a detailed environment.
Have you ever wondered where the missiles are stored during times of peace and war? You can be sure everything will be properly disassembled, catalogued and mothballed. That is unless you can save truck loads of money by just turning off the lights and locking the door on your way out. What could go wrong!
The M.O.A.B. Missile Silo is one of those abandoned places. It sleeps behind tall concrete walls in the middle of nowhere waiting for someone to stumble onto its oversized blast doors with rusted locks. Locks that once had kept their secrets but have fallen away to time. The sets walls can all be moved away for better camera or lighting angles, and the props can be repositioned removed or instanced for more content.
Use this environment in your next sci-fi, apocalyptic, or wartime render!