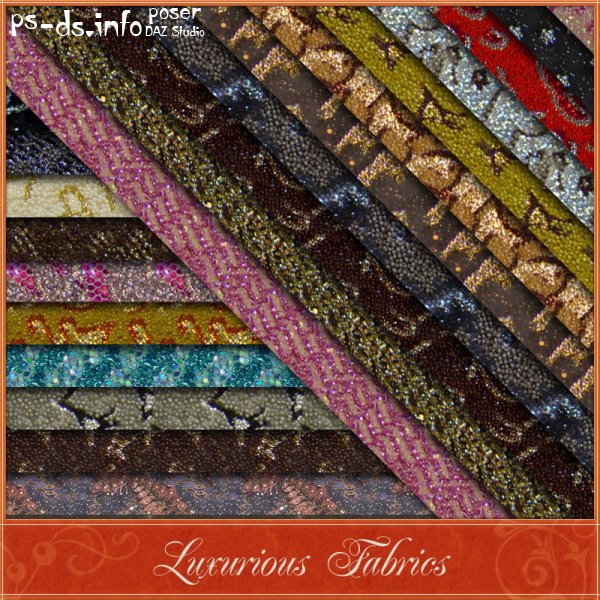 Luxurious Fabrics by Atenais
Luxurious Fabrics – a merchant resource that can be used to make your own texture sets, beautiful fabrics textures,glittery, embroidery, sequins, brocade and much more.
To see additional details please view ReadMe. Thank you for looking!
All graphics are created by me, 300 dpi and saved in JPG file format.
Included:
130 Fabric seamless tiles – jpg
40 Glitter seamless tiles – jpg
3 Decorative tiles – jpg
Fabrics tiles (500 x 500)
Glitter tiles (250 x 250)
Decorative tiles (390 x 419)
https://www.renderosity.com/rr/mod/bcs/index.php?ViewProduct=70027


You need to be a member to see this
Warning !! Secure Your Connection Before You Start Downloading !!