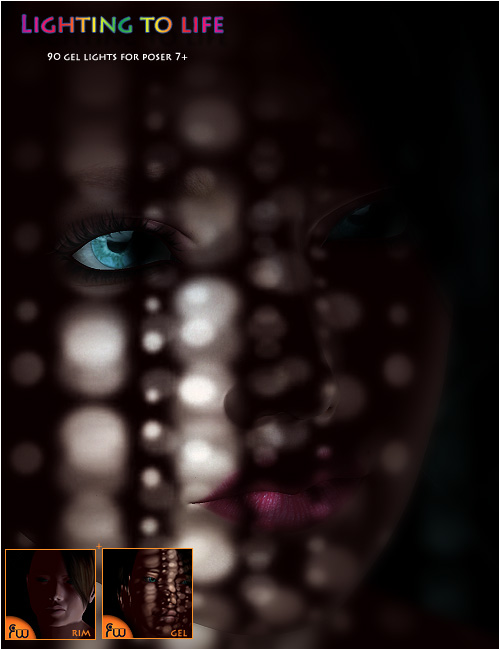 Lighting 2 Life Light Gels for Poser
Details
Presenting…..Lighting to life…….
Are you wanting a different, more shocking atmosphere to your renders? Something a little exciting? Well… this pack is for you. Lighting to life, is a high quality light pack consisting of 90 mix and match lights… That's 8100 possible combinations!
These lights are perfect for sci-fi, disco, or just normal artistic scenes….
What's Included and Features
Features
90 Life Like Gels (.LT2)
08 Full Body Black/White GELs
22 Black/White Portrait GELs
08 Full Body Colour GELs
24 Colour Portrait GELs
06 Main IBL Lights
08 Funky Rim Light GELs
10 Plain Rim Lights
04 Shadow Lights
Textures Include
17 BW Texture Maps (1024×1024)
19 Color Texture Maps (1024×1024)
1 IBL Map (1024×1024)
Notes
This product requires Poser 7 or higher.