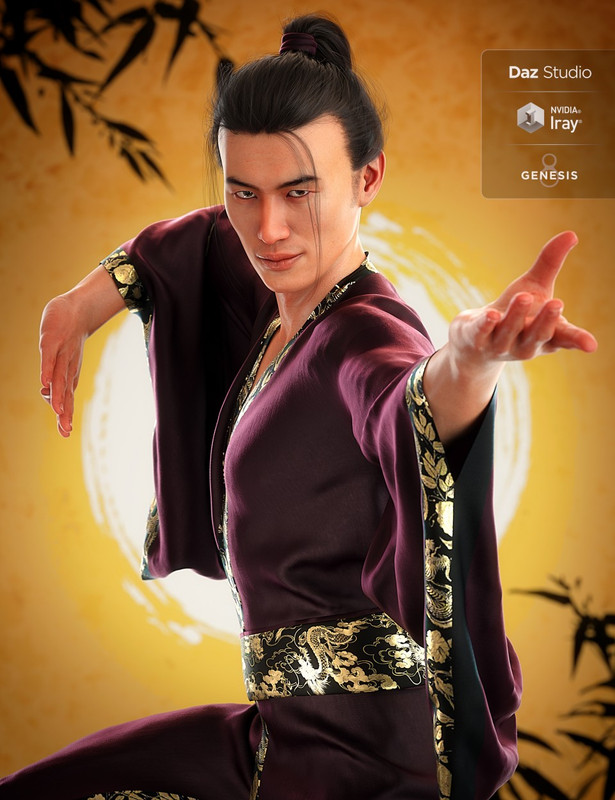 Lee 8
Details
Lee 8 has arrived! Lee is known for being a bit of a wild card. He can be the hero winning the battle or the villain lurking in the shadows. He brings the same versatility to Genesis 8. He's strong but quick. Silent, but deadly. Whether friend or foe, you won't hear him coming.
Key advancements with the Genesis 8-based Lee 8 include:
Backward Compatibility (Read More)
Ultimate Content Compatibility (Read More)
Improved Expression Capabilities (Read More)
Updated Eye Technology (Read More)
Enhanced Finger/Toenails (Read More)
Muscle contraction added (Read More)
Default Pose Change: (Read More)
More Realistic Bending: (Read More)
Better Shoe Fit: (Read More)
Easy Shape Migration: (Read More)
Skin Material Advancements: (Read More)
For additional savings, check out Lee 8 Starter Bundle and Lee 8 Pro Bundle.
What is Genesis 8? Click here to find out more.
Measurements courtesy of Measure Metrics for Daz Studio:
Height – 5'7″ (170 cm)
Chest Circumference – 38″ (97 cm)
Waist Circumference – 31″ (78 cm)
Low Hip Circumference – 34″ (87 cm)
https://www.daz3d.com/catalog/product/view/id/55065


You need to be a member to see this