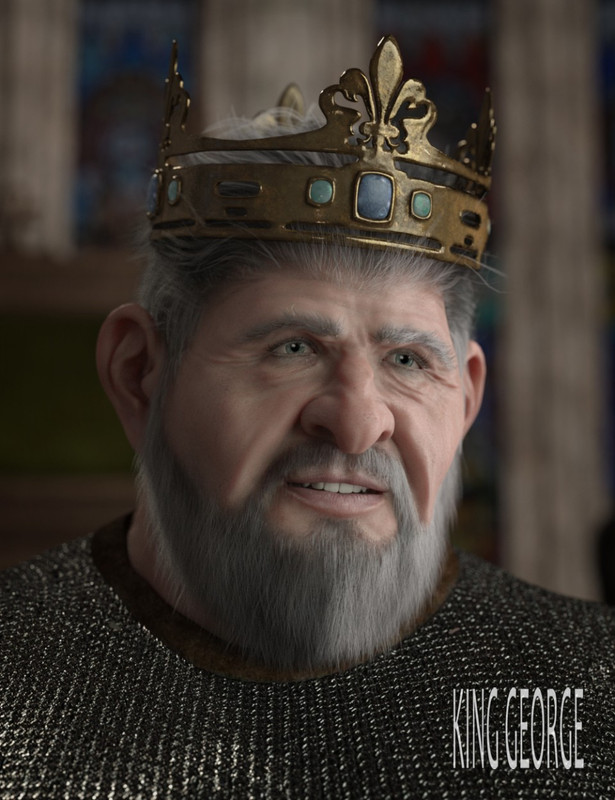 King George HD for Genesis 8 Male
George becomes King with this ADD-ON. This supplement included an Older HD Morph Head with 2 options shape, an update texture with a full hairy body, Hair, Fibermesh Beard, Eyebrows and smart Prop Medieval Crown. Hair face has been design specially for King George and works perfectly for him. Other shapes could use it by auto follow.
The updated texture for hairy torso has been made in 8K for a very precise hair body.
This product is only available for Iray.
https://www.daz3d.com/king-george-hd-for-genesis-8-male

Required Product:George for Genesis 8 Male
You need to be a member to see this