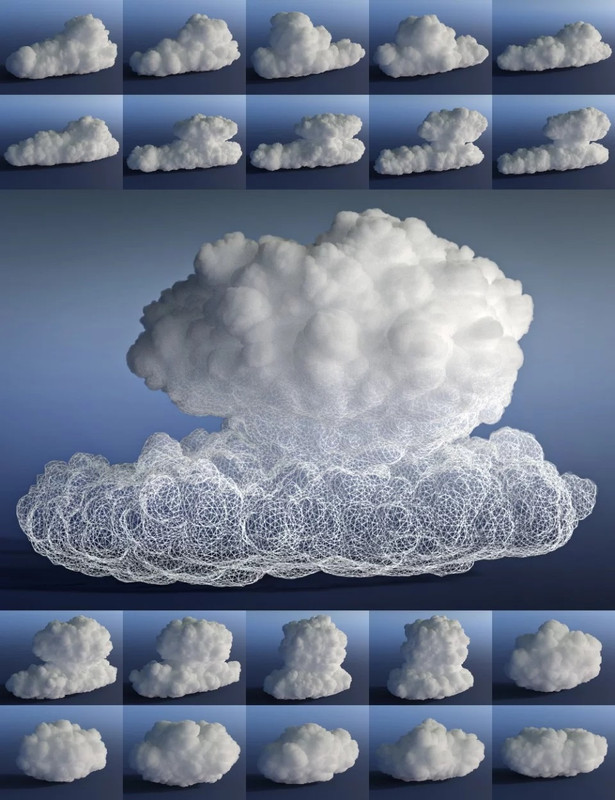 HD Volumetric Clouds
Details
Make hyper-realistic clouds with HD Volumetric Clouds!
This HD Volumetric Clouds set includes 20 cloud props and a variety of shaders for different weather conditions and density. There is also a preview shader that will assist you with positioning the clouds into place, remember to apply a full shader before rendering. Alternatively, you can use draw style Wire Texture Shaded to assist. There are a few different shader presets that do slightly different things in order to work around some limitations of how Iray handles volumetric scattering.
The Default shader will most likely be used more than the others, it is well rounded and fast but has some limitations with lighting.
The Full Gloss shader allows for better light calculations and scattering, but will possibly introduce some artifacts or noise (which comes from the volume shader's reliance on refraction and gloss).
The Abbe shader handles different wavelengths of light independently which softens artifacts and is more effectively treated by the Iray Denoiser. It renders slower but can produce clean renders faster with denoising than the Full Gloss shader alone.