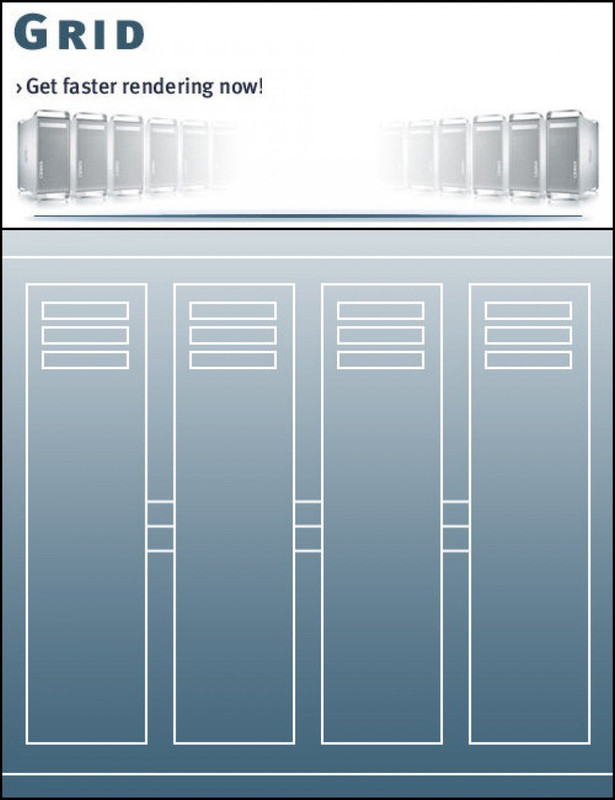 Grid for Carrara
Speed Up Your Workflow With A Grid Render Farm
You've done the work. It's inspired, inventive and ingenious.
Now comes the most tedious part of the process - rendering.
Click the button and walk away while your computer turns your visions into reality.
But what if there was a way to see those results faster, without the downtime on your creative workstation?
With GridTM, you can eliminate all that creative downtime by taking advantage of the power of network rendering.
The Grid site license enables you to build a render farm of up to 50 nodes with up to 100 CPU's, freeing you to continue working on your next piece while the tedious rendering is handled seamlessly in the background.
What's more, this render farm can be utilized by every Carrara Pro seat in your office, so all of your creative workstations can remain productive.
The Grid license is priced to fit within every creative team's budget and runs on standard off-the-shelf computers, so you can easily add this powerful tool without breaking the bank.
https://www.daz3d.com/catalog/product/view/id/4446

Required Product:Carrara
You need to be a member to see this