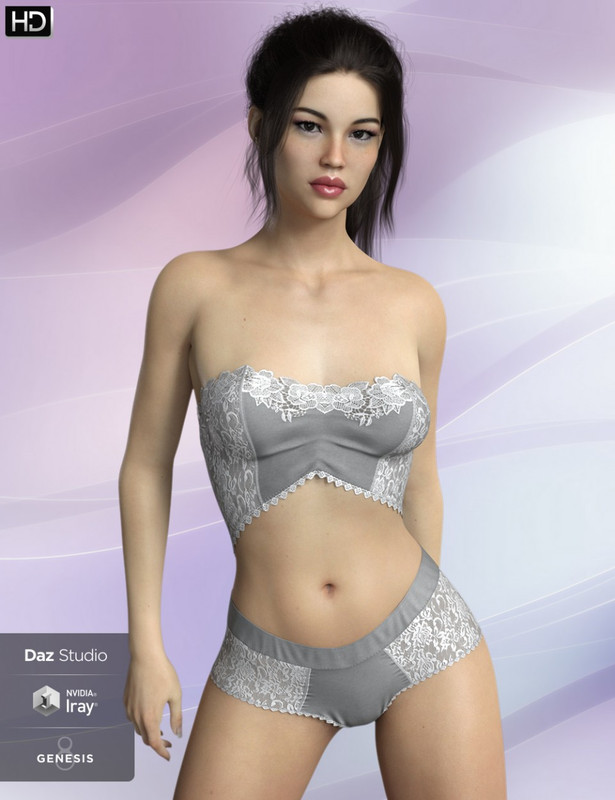 FWSA Neve HD for Genesis 8 Female
Details
Neve is a high quality character for Genesis 8 Female.
The head and body for Neve are uniquely custom sculpted in Zbrush, and the skin was created using high quality photo references for depth and detail. She also comes with custom sculpted longer square nails as well as longer lashes that can be dialed to your desired length.
What's Included and Features
Neve Features
Neve Full Character Preset
Neve Head Apply/Rem
Neve Body Apply/Rem
Neve Nails Apply/Rem
Neve Nipples Apply/Rem
Neve Navel Apply/Rem
Character MAT
Anatomical Elements MAT (Applies with Base)
3 Translucency Strength Options (Iray)
# Make Up Options
7 Makeups
1 Makeup Off Option
1 L.I.E. Brows remove option
# Lips Options
7 Lip Colours
1 Gloss Only Option
2 Gloss Strength Options (Iray)
1 Gloss Remove Option
# Eyes Options
7 Realistic Eye Colors
# 58 Texture, Bump, Specular and Transparency Maps (1048 to 4096 square)
Daz Studio Iray Uber Material Presets (.DUF)
Daz Studio AoA Material Presets (.DUF)
This product uses the Genesis 8 Female Base UV Maps
https://www.daz3d.com/fwsa-neve-hd-for-genesis-8-female


You need to be a member to see this