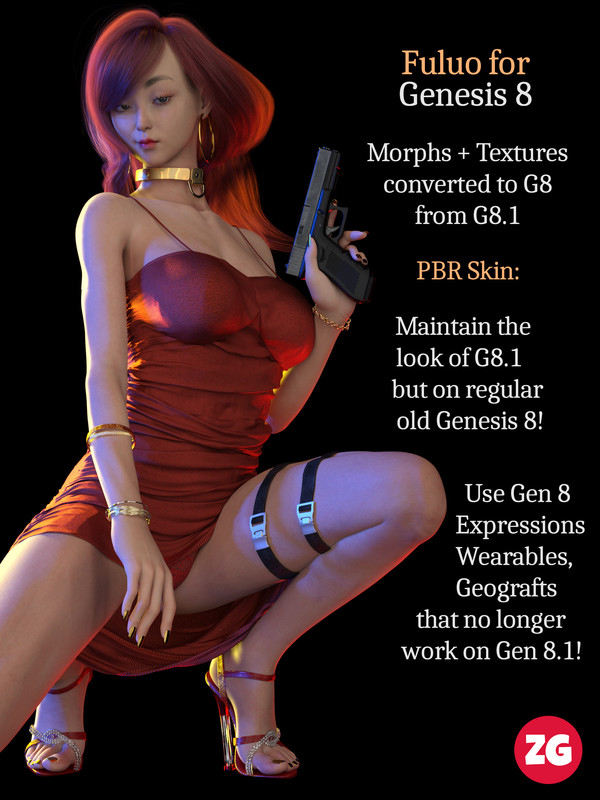 Fuluo G8 (Converted from Genesis 8.1)
This is a conversion character. The original character is a Genesis 8.1 character. The model is near 1:1. The textures have been converted to work with Genesis 8 UVs but still uses PBR Skin shader, for other textures like the eyes: a UV set has been added. These allow the model to appear practically identical to the Genesis 8.1 model in your renders!
She still comes with the same variety of makeup options and eye colors as the original. You can find these extra options within your 'Characters' folder under a new sub-folder titled 'ZoneGFX' – This is so you can know where this or any future conversions come from.