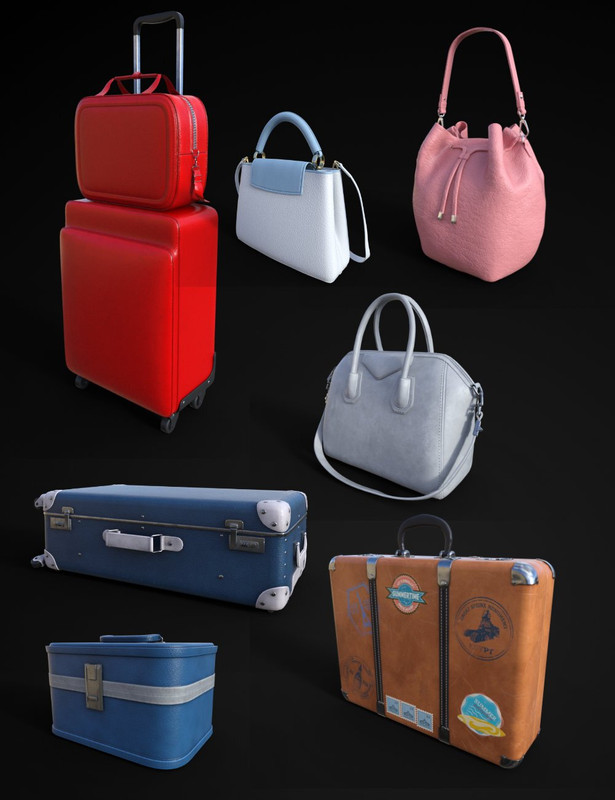 FG Luggage (Repost)
Make your scenes fuller and more authentic with FG Luggage.
Indoor or outdoor, in a hotel on arrival or in-home preparing to leave these luggage and bags props will add to your scenes.
Get FG Luggage for your traveling, vacation, or hotel scenes for that realistic touch!