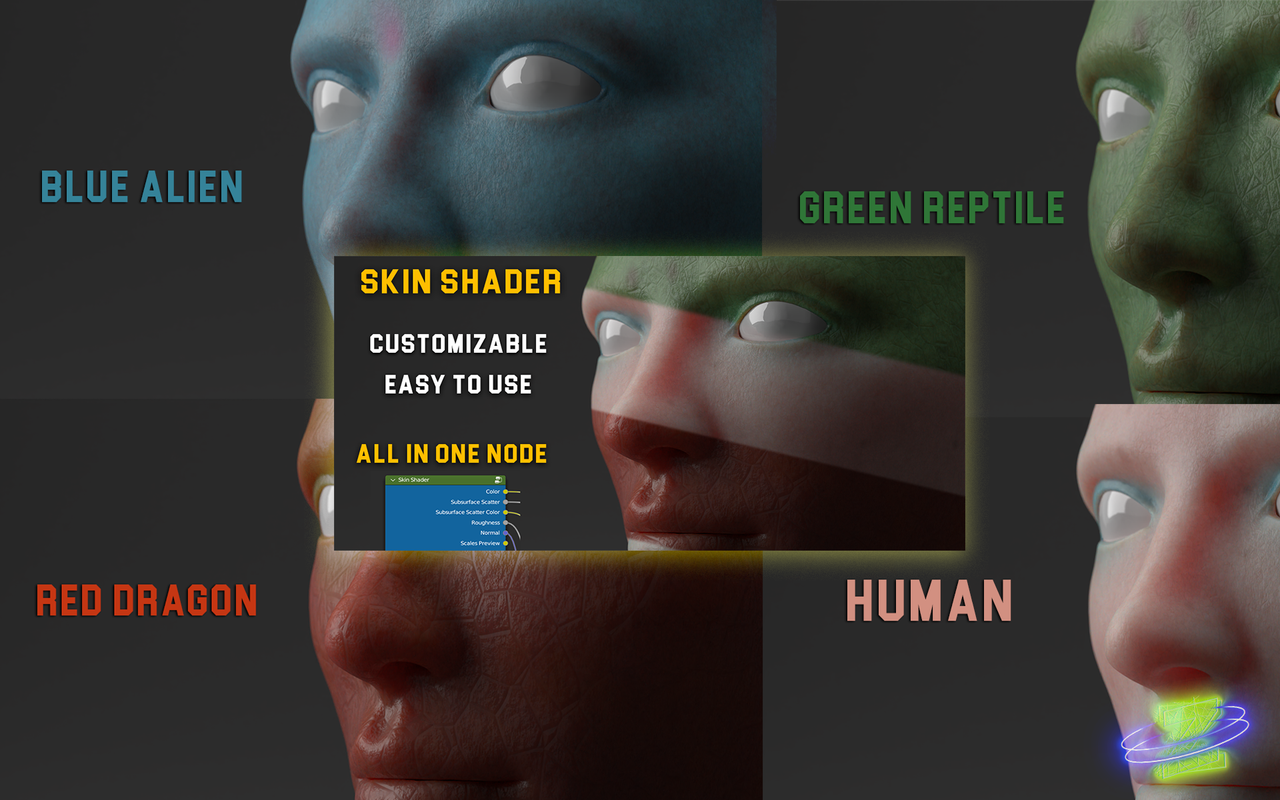 Easy Customizable Skin Shader
Are you looking for an easy to use Skin Shader?
Well, look no more, you have found it.
You can easily customize this skin shader to get ANY result you want. From Alien, to Reptile, to Dragon skin and even Human Skin, all from one single node, the limit is your imagination.
Highly customizable.
Easy to use.
You can get Stylized and Realistic results.
Works with Eevee and Cycles.
All in one Node.
https://blendermarket.com/products/easy-customizable-skin-shader