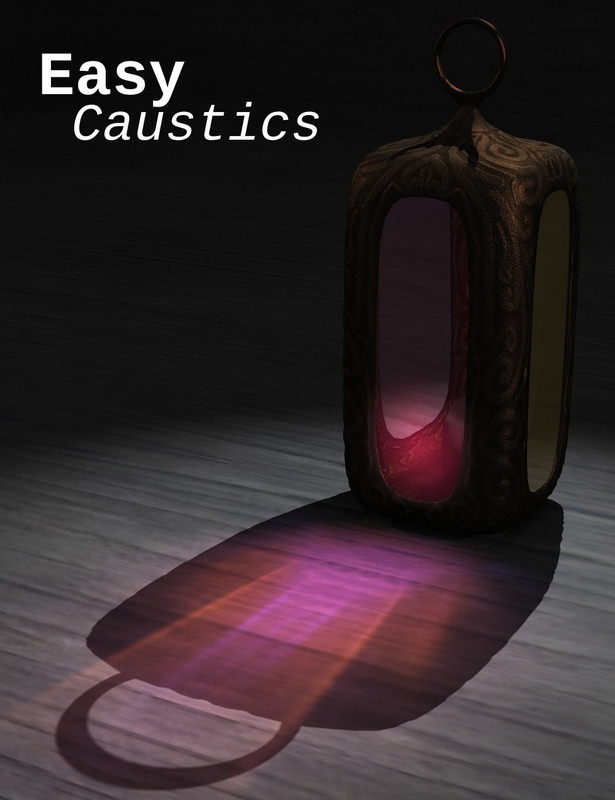 Easy Caustics
When light shines through a curved surface, an envelope of light rays is refracted and can be projected on objects on its other side. This envelope of rays is called a caustic or caustic network. If you've ever noticed a patch of white light beside a glass full of water, you've seen a caustic.
Caustics can be difficult to produce or set up realistically from scratch in your scenes. This product aims to help you produce more realistic glass and liquids using the enclosed special light rigs. There are 28 different material options to create different caustic looks, from the appearance of light reflected from metal to cast through clear liquids to colorful stained glass.
Scenes with glass and liquid refraction can have heavy render requirements, so two scenes are included with full lighting and render settings rigs to help you see what works best and how to use the Easy Caustics light rigs and the enclosed bonus props.
https://www.daz3d.com/easy-caustics


You need to be a member to see this
Warning !! Secure Your Connection Before You Start Downloading !!