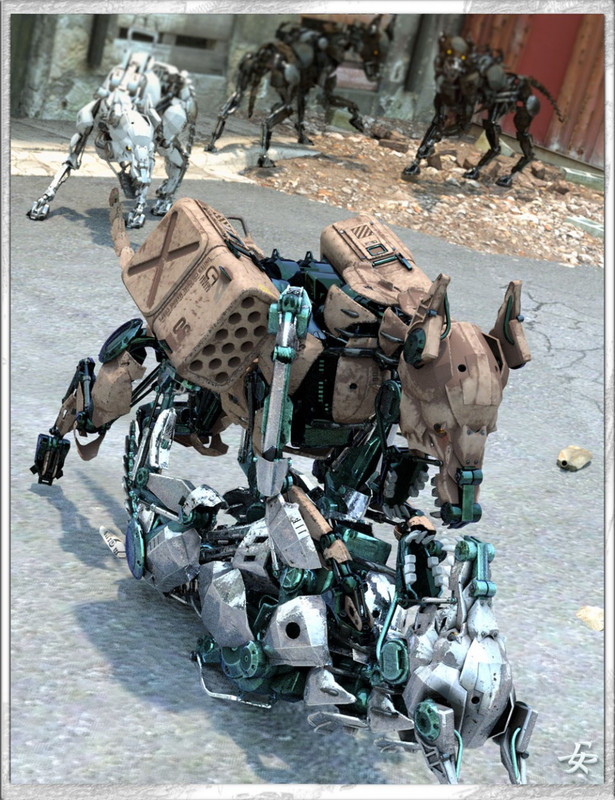 Dogs of War Poses (Repost)
The CyberD Model 1 is ready for anything with these 30 dynamic poses to help you stock your scenes with poses built to add apprehension, induce fear and just plain make you wanna run like hell.
Mirror poses are provided for each pose and have the ending designation of "M".
Some poses were designed as pairings and shown in the promos are such. To help you see what can go with what, based on the promos, an S# designation is given to the poses.
https://www.daz3d.com/dogs-of-war-poses

Required Product:CyberD Model 1